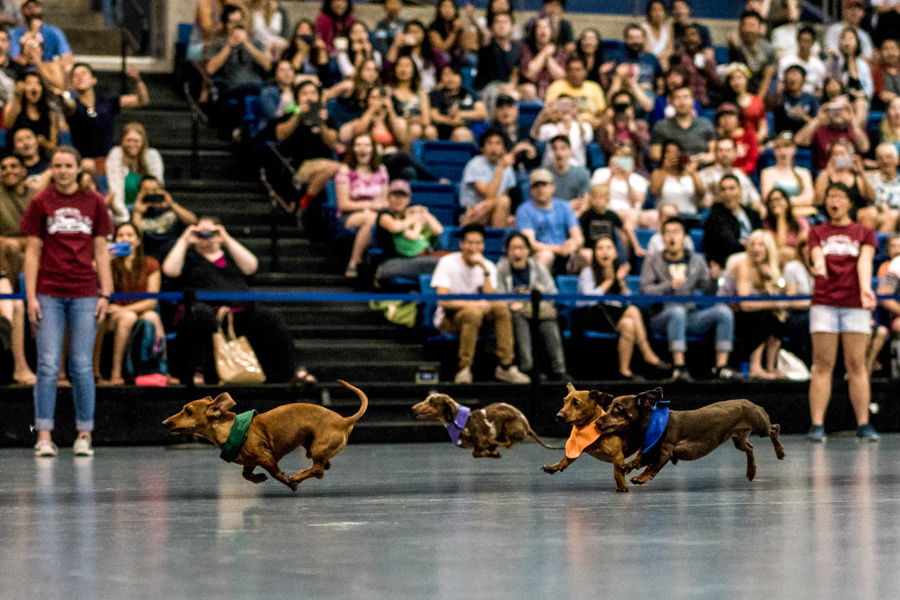 It's the event your tour guide boasted about, the day your parents attempted (but were denied) visitation and the only Saturday worth waking up before 8 a.m.: Picnic Day. As a culmination of all that is Davis — good food, music, culture, charm and, of course, some cows — it is arguably the most anticipated (and vigorously highlighted) day in any Davis students' calendar.
"This event is a manifestation of Davis: friendly, quirky and full of surprises," said Grace Scott, a fourth-year plant biology major and this year's Picnic Day chair.
This century-old tradition never fails to entertain any and all picnickers, whether that means checking out student musicians on the Quad or cheering for the fastest competitor at the Doxie Derby.
More impressive than these events, however, is that it is "believed to be the largest student-run event in the nation," according to the Picnic Day website.
"Picnic Day is not so much about April 16, but about the months spent planning it," Scott said. "It is amazing that students can pull off an event like Picnic Day."
Such student and community involvement is truly what makes Picnic Day the event that it is. And, fortunately for all future Aggies and returning alumni, it isn't going anywhere. Next year's Picnic Day will be held on April 22, 2017.
Written by: Sofie Bates and Ally Overbay — features@theaggie.org