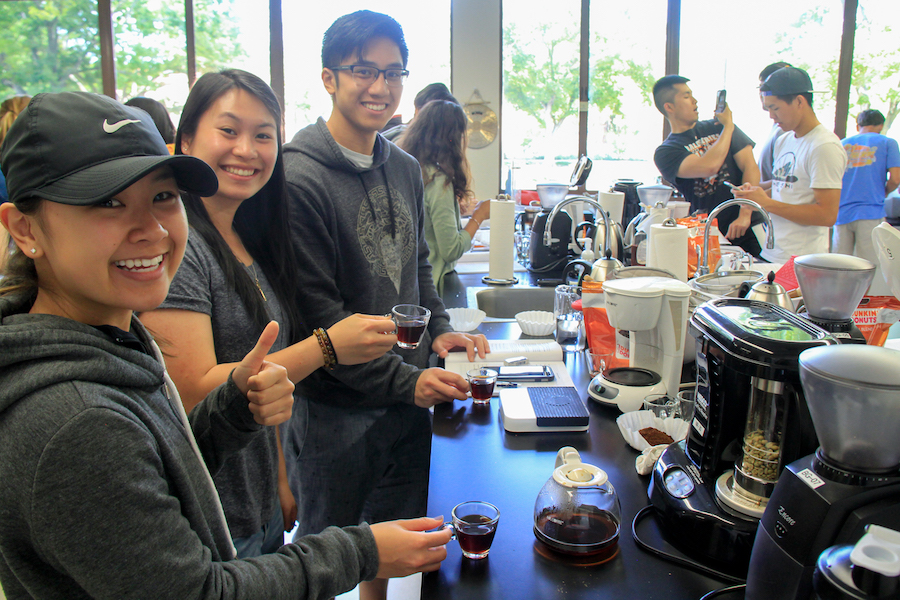 All students all looking for that one fun General Education (GE) class to squeeze into our schedules, and this year that class is Chemical Engineering and Materials Science 1: The Design of Coffee (ECM 1), voted the best GE course at UC Davis.
Taught by Professors Tonya Kuhl and William Ristenpart, the class was launched as a science and engineering GE in Winter Quarter 2014 as a way of introducing non-major students to chemical engineering.
UC Davis is the only UC to offer The Design of Coffee as a class, and, given that the class has no prerequisites, it's not surprising that the course attracts a diverse array of students from all majors.
"I thought about taking the coffee class because it was my last quarter at UC Davis and I wanted to enjoy something that the school offered specifically," said Nene Takahashi, a fourth-year neurobiology, physiology and behavior major and current ECM 1 student. "I wanted to take a class that wasn't too challenging but […] was genuinely enjoyable."
Takahashi said that the weekly lab allows her to explore engineering in relation to coffee brewing, which is one of her favorite aspects of the course.
"Because my class is in the morning, they usually let us brew a cup of coffee first and then we get into the actual lab," Takahashi said. "I'd definitely recommend for other people to take it, especially if they're looking for a genuinely enjoyable class to take at school."
Written by: Juno Bhardwaj-Shah — features@theaggie.org