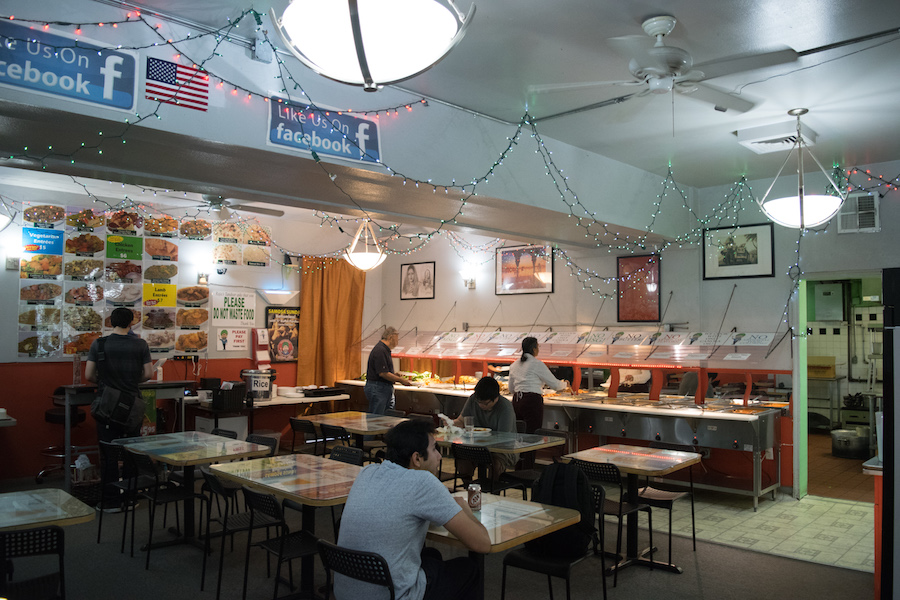 When students are near the Social Sciences and Humanities building, they may catch the faint scent of curry. This belongs to 2016's best Indian cuisine in Davis, Raja's Tandoor, located just off campus at 207 Third St. The restaurant offers a lunch buffet Monday through Saturday and serves dinner seven days a week.
The all-you-can-eat buffet runs from 10 a.m. to 9 p.m. and costs only $5.95, while takeout and dine-in entrees cost between $5 and $7.
"The food is very good, affordable and tasty," said Pam Panomchai, a third-year managerial economics major. "I also think the chai tea is great. The owner is really nice as well."
Dishes include chicken curry, chicken tikka masala and chicken vindaloo. Raja's also offers vegan and vegetarian items such as cauliflower, red potatoes and veggie tikka masala.
Signs outside the restaurant show a caricature version of Raja's owner, Taranbir Chowdhury, smiling and waving to all who pass. Chowdhury's hospitality is well known in the town of Davis, so customers can always expect a handshake or nice hug from him when coming in for some of the cheapest and best Indian food in Davis.
Written by: Lindsay Yim — features@theaggie.org