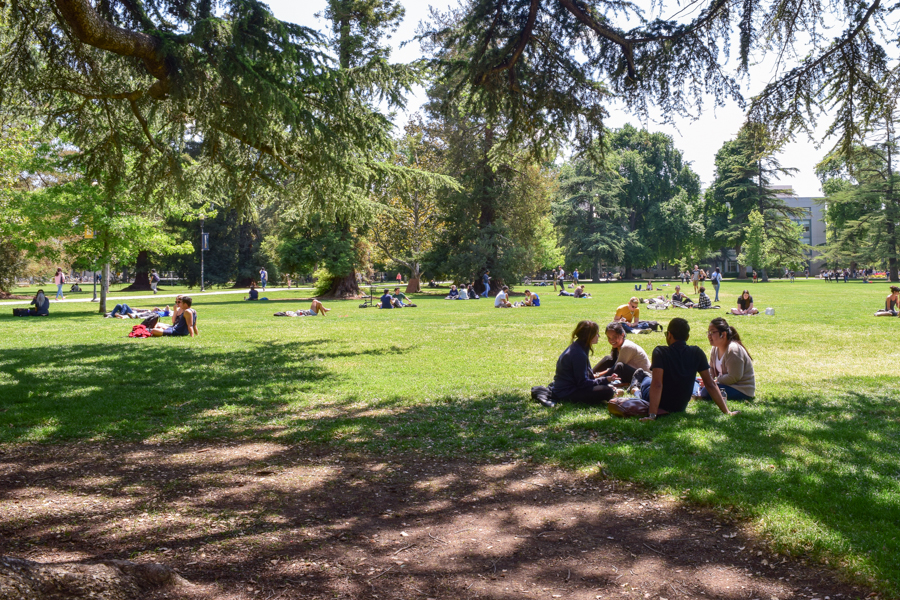 Whether you watch animals, gravity-defying humans or just plain-old Davis folk going about their daily lives, the UC Davis Quad is a great place to hang out and see life pass by.
"Lunch time, like noon, is the best time to be on the Quad," said Nadiah Diah, a second-year food science major. "I love people-watching there!"
Around lunchtime, students flood by the masses onto the Quad to consume iced coffee, Coho pizza and "especial" chicken burritos.
"There was this one time I saw a squirrel grab a whole slice of pizza and try to climb a tree with it in its mouth," Diah said. "That was super funny."
However, it's not just hungry squirrels filling up the Quad. Among the delights of animal malarkey you can also see slack-liners, parkour jumpers, jugglers, gymnasts and the a cappella groups' practice sessions.
All things special to Davis can be seen whilst getting a tan and sitting with your friends at Davis' "Best Place to People-Watch."
Written by: Kate Snowden and Cara Kleinrock — features@theaggie.org