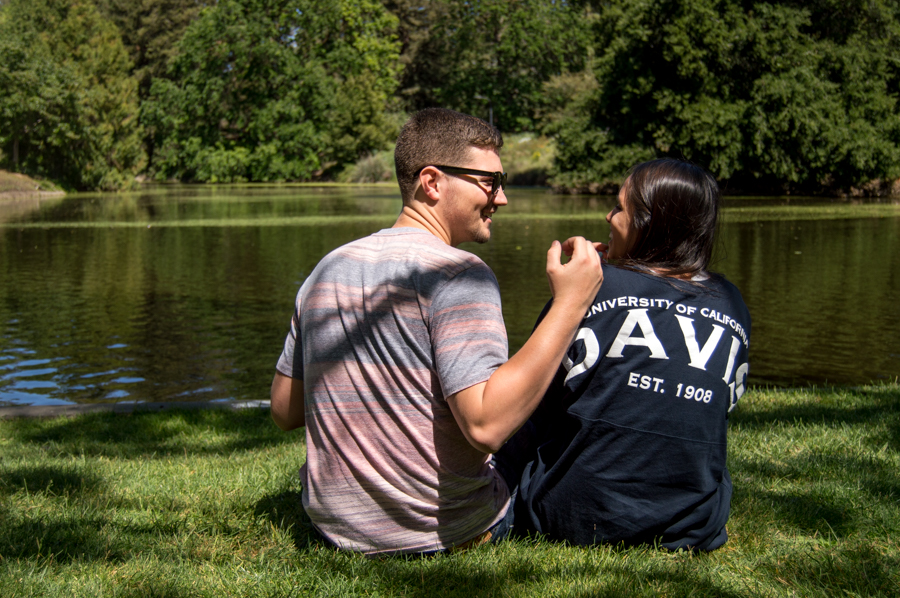 With its scenic location just adjacent to campus, the Arboretum is once again Davis' best date spot — especially as the calendar enters spring.
Founded in 1936 with 17 gardens spread over 100 acres, the Arboretum has plenty of space for couples to spend time together.
Its location makes it flexible for different kinds of dates. The waterfront and cherry blossoms in the East Asian Collection right behind Mrak Hall is a perfect place for an Aggie couple looking to spend some romantic time together between classes.
A couple looking to walk off a post-movie dinner at Mikuni cannot find a more beautiful (or closer) walk than under the eucalyptus-covered path in the Australian Collection adjacent to downtown. The first-daters even have prime real estate in the Arboretum's Mediterranean Collection with its sloping hillsides facing a lagoon, the premier location for asking your date "Why'd you swipe right?"
"I feel like there's always something that you'll see different," said Liliana Mendoza, a third-year Native American studies and community and regional development double major.
Many take their friends from out of town to the Arboretum to enjoy some relaxation and social time.
"It's a little pocket of forest area that's not like most of [Davis]," said Claire Barnett, Mendoza's friend from Placerville. "I live in a forest area, so it's nice to see this."
Not only is the Arboretum a great date destination in Davis because of its aesthetic, it is also affordable (as in free). The Arboretum is a great no-cost alternative to the usual dinner and movie date or a great addition to day-date when you're going to spend money elsewhere. Everyone loves not spending money, so why not not spend money with the one you love?
If you're looking for a tranquil, affordable place to enjoy nature, a 90s R&B playlist and the company of your date, look no further than the Arboretum.
Written by: Rashad Hurst — features@theaggie.org