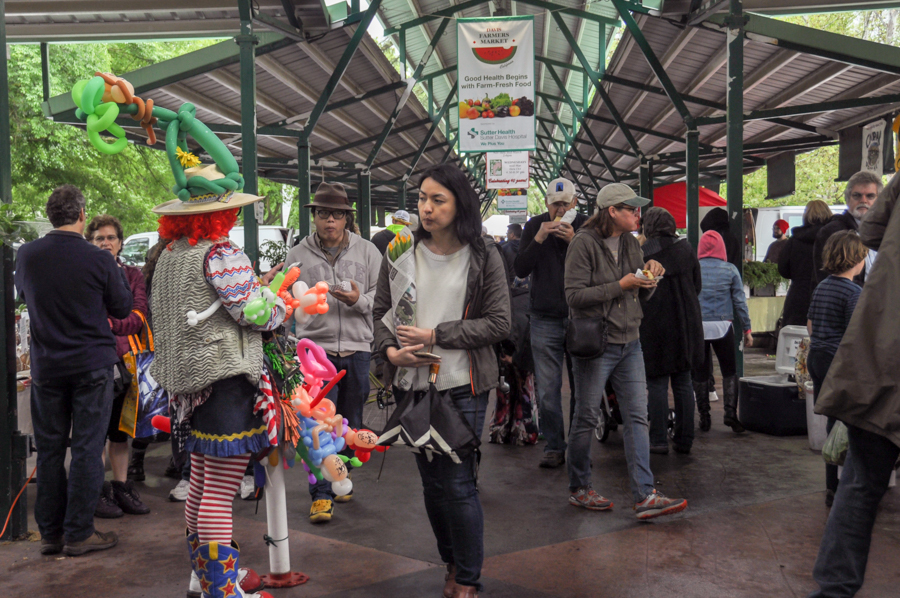 For most students, there is no better place to buy fresh fruits and vegetables than at a farmers' market. Plus, it's safe to say that there's no sight more charming than little kids running around farmers' stalls filled with a variety of colorful foods on a Saturday morning.
Loved by all in the Davis community, the Davis Farmers' Market is voted top choice for the "Best Place to Take Your Family" award.
Located at Central Park in Downtown Davis, the market is open every Saturday from 8 a.m. to 1 p.m., rain or shine, and features Davis Farmers' Market apparel and fresh fruit and vegetables available for purchase. Additionally, every Wednesday in spring, the market holds its "Picnic in the Park" event from 4:30 to 8:30 p.m. complete with live music and performances. The music ranges anywhere from Jazz, to Country, to pop and funk, and serves as a perfect way to get that good, old-fashioned family-time in while also impressing your parents with the market's tight-knit community feel.
Kasey Inglis, a second-year sustainable environmental design major, appreciates how the market captu
res the small town feel of Davis. According to Inglis, its warm environment allows interactions between students and the local community to grow stronger.
"The farmers' market has something for everyone," Inglis said. "There is food of all kinds and it is a really friendly environment. They also have live music, which is super fun and entertaining. You can find all types of people here and it's a great example of the Davis community."
From a wide variety of real and unusual produce, gourmet pastries, freshly-pressed apple juice, local arts, music and food trucks, the farmers' market caters to everyone's needs.
Written by: Megan Toy and Sara Williams — features@theaggie.org