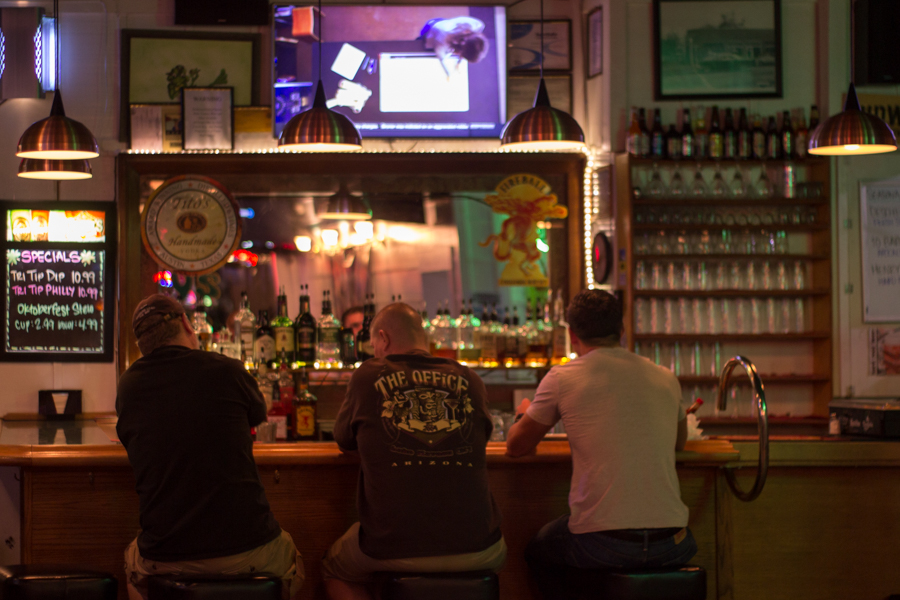 The bars are one of the many factors that make nightlife in Davis so fun. Davis is known to have some of the most entertaining bars, but one rises above the rest: Froggy's Bar and Grill.
On a Thursday night, Froggy's can be seen with a long line of people just itching to get inside. As one of the most popular bars in Davis, Froggy's has created many memories for students.
"I went for my 21st birthday; I don't remember much," said Andrew Vieira, a third-year sociology major. "But I think the bartender gave my friends a Sharpie to draw on me."
Not only is the environment fun and casual, but the staff sets Froggy's apart from other bars. Froggy's has some of the more interesting drinks in Davis, like the "Right Hook" and the "Blow Job shot."
"The 'Blow Job shot' at Froggy's is a classic," said Niket Karode, a third-year biomedical engineering. "It was an amazing time. I try to make it to Froggy's every time I go out."
Froggy's has all the qualities of a great bar, making it a go-to weekend night destination in Davis. If you get a chance, hop on down to Froggy's and try one of the specialty drinks — you won't be disappointed.
Written by: Michael Martinez — features@theaggie.org