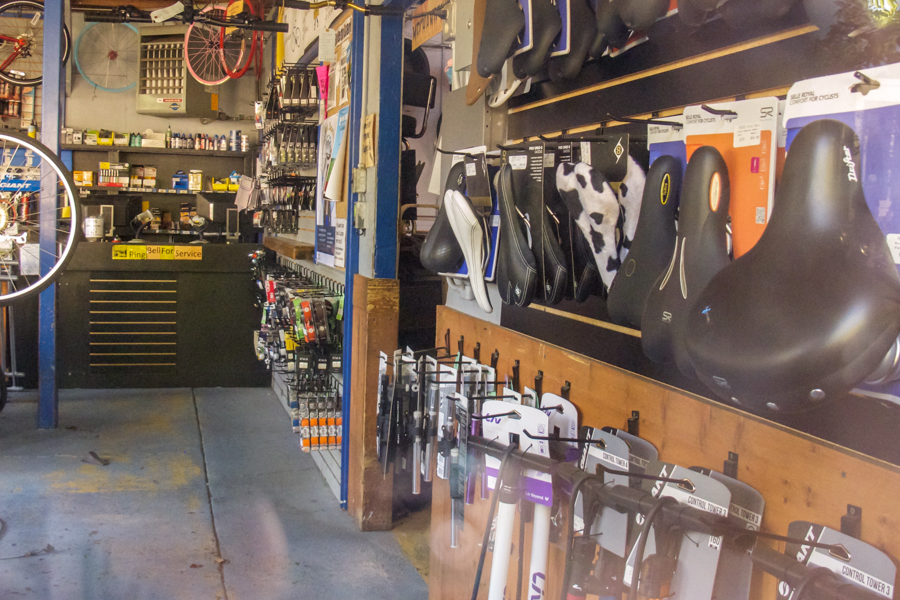 As a city filled with bikes, it is only fitting that Davis has numerous bike shops in order to keep its bikers safe. This year, UC Davis' own on-campus bike shop, Bike Barn, has won Best Bike Shop in Davis.
Located between the Silo and Rock Hall, Bike Barn is easily accessible for the thousands of students who bike on-campus daily.
"I think that [there is a] convenience factor of it being on campus," said Bike Barn's business manager David Canzoneri, a fourth-year economics major who has worked at the shop since the beginning of his freshman year. "Whether they live on campus or not, a lot of students are biking on campus."
According to Canzoneri, the shop's student employees help create a welcoming environment because they can relate with the many students who come in to have their bikes repaired.
"All the employees except for the general manager are students," Canzoneri said. "It helps to have a familiar friendly face."
The shop also caters to students' needs, never turning down a request to repair a bike. While other bike shops may refuse to work on lower-end, inexpensive bikes, Canzoneri stresses that the Bike Barn always helps each of its customers.
"One thing that sets us apart from other shops is that there's not really a job we will turn away," Canzoneri said.
Written by: Alyssa Vandenberg – campus@theaggie.org