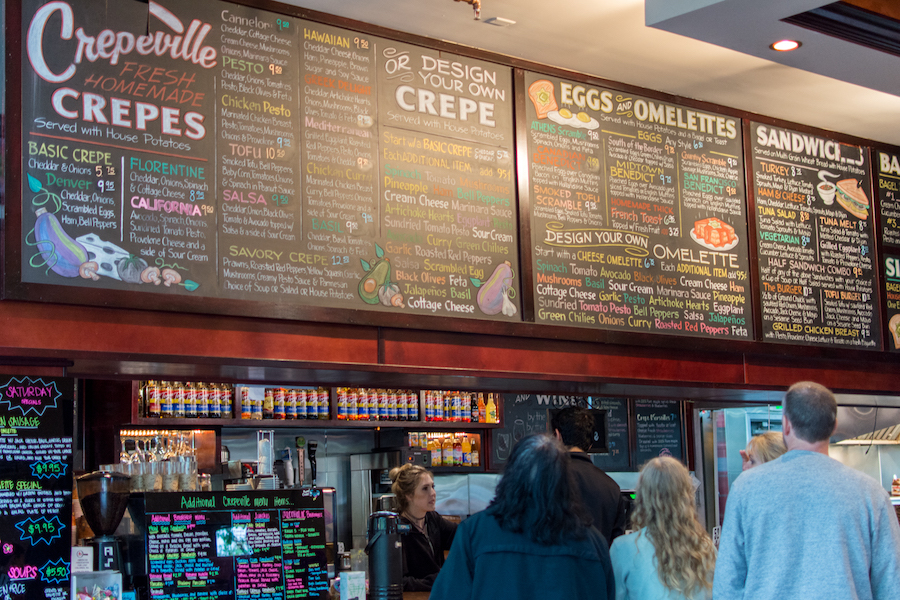 Breakfast is supposedly the most important meal of the day, but it's hard to make food 'important' if it doesn't taste good. That's why this year's best breakfast goes to Crepeville.
Crepeville is located on Third Street in Downtown Davis, and, as the name implies, it serves a wide variety of crepes. Each entree offers an array of fresh ingredients that make each crepe stand out. As many Davis residents can attest, it can get hot in the spring. So why not treat yourself to a crepe that is both sweet and refreshing?
"I like to get the fresh strawberry crepe," said Theresa Geib, a third-year ecological management and restoration major.
Indeed, the strawberry crepe has some delicious flavors to counter the heat, such as brown sugar, cinnamon, a sweet strawberry sauce and freshly cut strawberries.
"I first went to Crepeville when I came to tour campus," Geib said. "It was around Picnic Day, so it was almost four years to this day."
Crepeville is open every day from 7 a.m. until 11 p.m., so it's never too late or too early to get a great breakfast meal at Crepeville.
Written by: Michael Clogston and Ryan Downer — features@theaggie.org