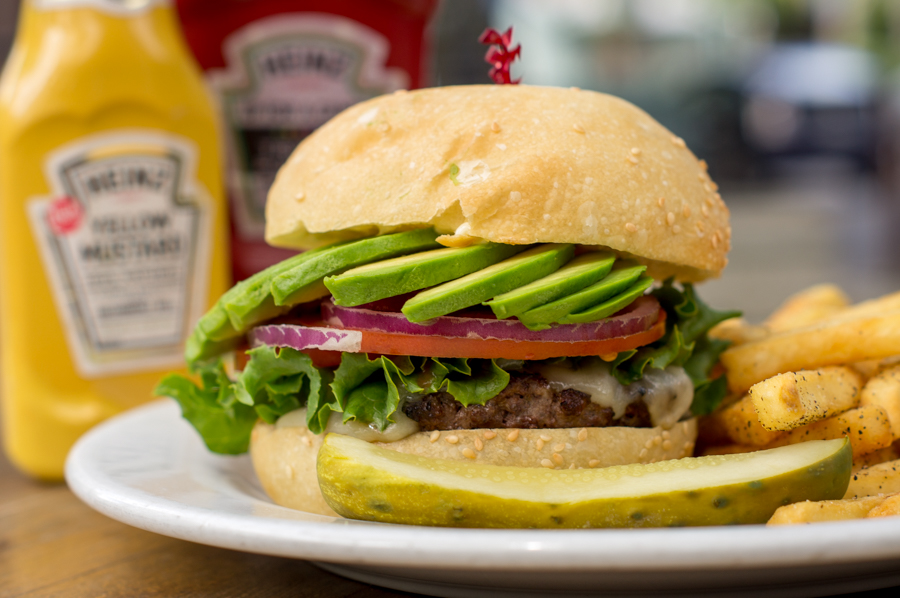 The award-winning restaurant Burgers and Brew has won the hearts of UC Davis students for best burger this year. The Davis location, on Third Street, is always filled to the brim with both Davis residents and students gathering over a good burger and beer.
"[Burgers and Brew] stands for what people want and what makes them happy," said Marlon Vargas, the Burgers and Brew restaurant manager. "We're a high-traffic spot that gets lots of recommendations from locals because everyone who lives here comes here."
Vargas has been with the restaurant since its 2007 opening in Downtown Davis, and he pointed to the quality of the food and service as reasons for its popularity. The restaurant's employees follow specific customer service guidelines in order to maintain the lively atmosphere that Burgers and Brew is known for.
Among the delicious burger choices are the Portobello burger, Buffalo burger and the Bacon and Jalapeño cheeseburger. And despite the restaurant's title, Burgers and Brew offers specialty sandwiches like the Philly Cheese Steak, Turkey Avocado Melt and a classic BLT. They even offer hot dogs and fish and chips for those who aren't in the mood for a burger.
"You can meet everyone in town if you come into the restaurant because of the tight-knit community and interaction within the community that [the city of Davis] stands for," Vargas said.
Written by: Amanda Cruz — features@theaggie.org