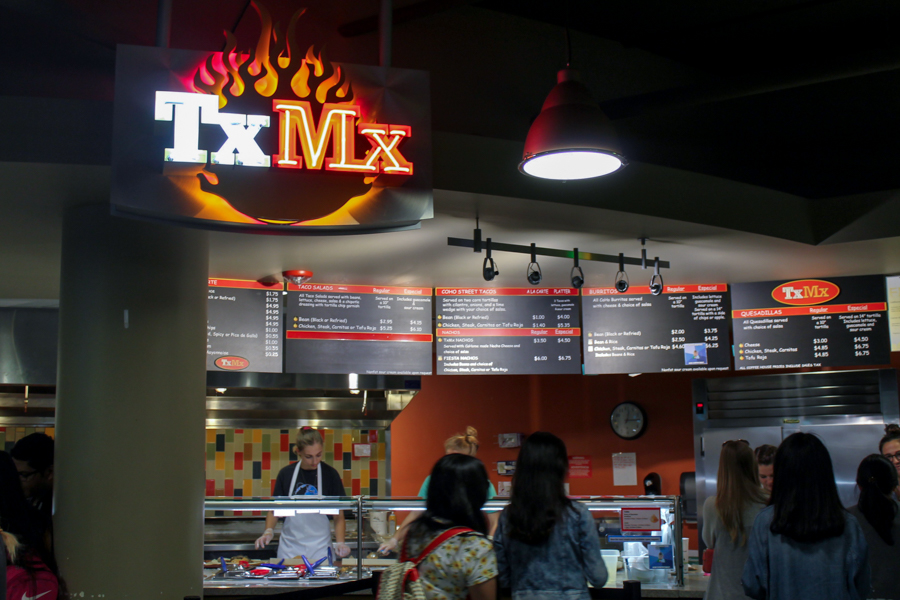 The ASUCD Coffee House (CoHo) is easily the most popular place on-campus to grab a quick snack and drink. At the CoHo, students can choose from a variety of foods, ranging from a classic slice of cheese pizza to a hot bowl of pho. However, it is TxMx Grill, serving Mexican food dishes like carnitas tacos and chicken quesadillas, that is favored best among hungry students.
"I personally enjoy the the tacos at TxMx Grill," said Jay Patel, a second-year biochemistry major. "It's convenient to have these places on campus and it's great that the price is reasonable."
TxMx, known for having the longest line in the CoHo due to its popularity, is students' favorite for many reasons. For one, the prices make TxMx the cheapest place to get delicious tasting Mexican food in Davis, with the price of a "street" taco with meat available for as little as $1.40. The taste is another reason why most students opt to wait in the TxMx line.
"I definitely would go for the tacos with carnitas because they are super flavorful and pretty cheap," said Mia Stone, fourth-year civil engineering major.
TxMx Grill offers a wide variety of Mexican-American fare. With a host of burritos, quesadillas, tacos and nachos to choose from, it shouldn't be difficult to find something to your liking.
Written by: Krishan Mithal & Samantha Bass — features@theaggie.org