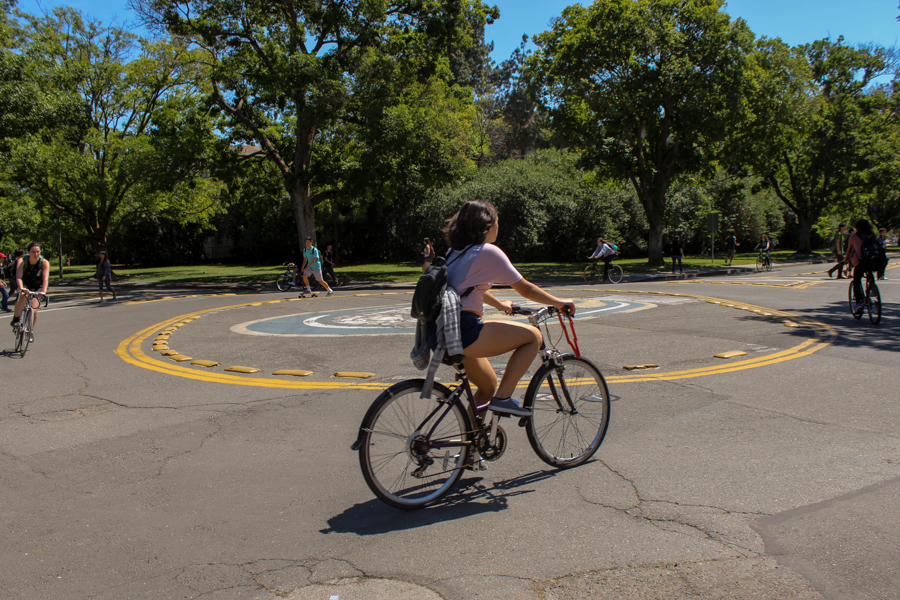 The UC Davis Transportation and Parking Services (TAPS) auctions off over 800 bikes each year, the United States Bicycling Hall of Fame is right next to campus and the City of Davis town logo is even modeled after a mid-nineteenth century bicycle. It is no secret that Davis is known for its bicycling culture, so it should come as no surprise that, yet again, students have voted biking as the best mode of transportation.
Bikes are not only a means of transportation, but they are also a part of Davis' culture. Students, including third-year comparative literature major Christine Chung, ride bikes partially because it is such an ingrained part of being a UC Davis student.
"We're known for our cows and our bikes," Chung said. "The haphazard bike roundabouts will always be something someone from Davis has a story about."
Davis is the largest University of California school in terms of acreage, and because everything is so spread out, having a bike is often seen as a necessity. Sometimes — when there are only 10 minute breaks between classes — being without a bike would make getting to a class in the Medical Science building from a class in the Death Star nearly impossible.
Bikes and bike amenities, such as bike paths and abundant parkings spots, are everywhere on campus. For students who don't yet have a bike but want to get in on the craze, the UC Davis Bike Barn is the perfect place to start.
Written by: Anna Nestel — features@theaggie.org