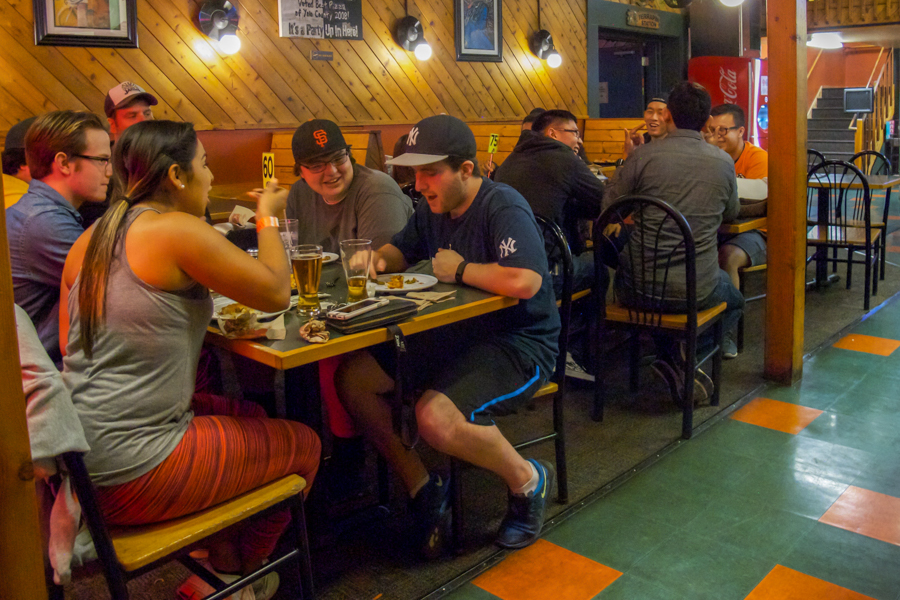 For the fourth consecutive year, Woodstock's Pizza has won "Best Pizza" in Davis.
Woodstock's first opened up its original restaurant in 1977 in Corvallis, Ore. Founder Chuck Woodstock insisted on putting more toppings on his pizzas to set himself apart from other pizzerias. He quickly gained a partner, Mike Chew, who helped him open up the Davis location. They bought a building that was almost 100 years old and remodeled it to become the pizzeria Davis knows and loves.
Today, Woodstock's is known to the Davis community for its cinnamon sugar dessert pizza, "CinnaBread," as well as its late hours, free WiFi and free drink refills. But when asked what makes Woodstock's pizzas truly special, Ted Parks, general manager of the Davis location, was quick to admit that "the most unique thing is that [Woodstock's] folds the sauce into the crust."
"Some of the crazier pizzas are becoming more popular," Parks said. "Our new thing is a summer and winter menu," Parks said.
These include the "Kicking Carnitas" and "Barbecue Bird" options. The pizzeria is always adding tasty creations for the Davis community to try. Woodstock's will be offering new pizza and sandwich selections with the changing seasons.
However, the food itself is not the only thing that makes Woodstock's a favorite among the masses. The restaurant also hosts themed late nights, such as "Turntable Tuesdays," "Trivia Thursdays" and "Live Music Saturdays." While all of this is popular among families and students alike, Woodstock's also serves the university by delivering to campus locations, like the dorms. As a proud sponsor of the UC Davis athletic programs, they often cater university fundraisers and events.
Written by: Hayley Prokos and Sandy Chen — features@theaggie.org