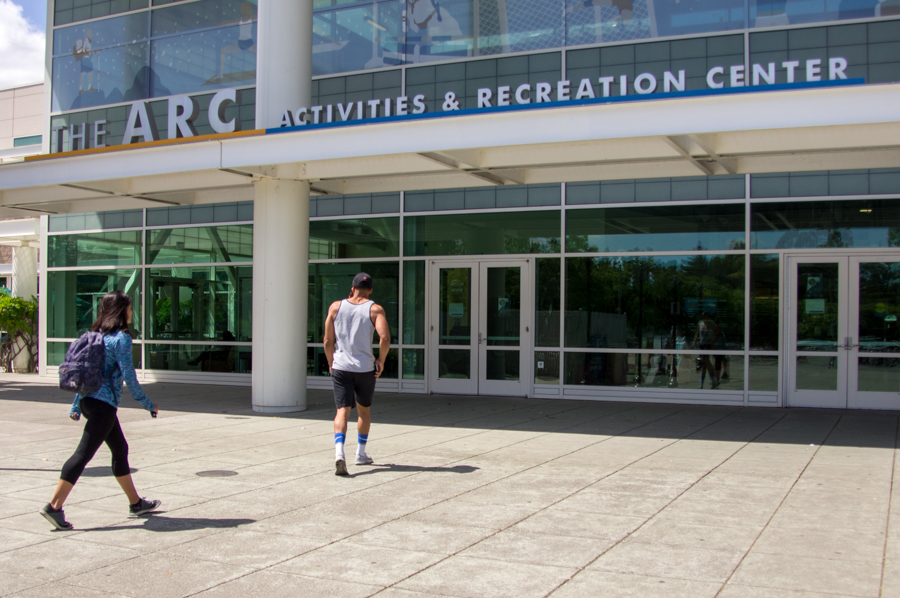 To anyone looking for a good place to workout this spring: the search is over. This year's best place to exercise is none other than the UC Davis Activities and Recreation Center (ARC).
UC Davis students can enjoy the ARC free of charge by presenting their student ID, and staff, faculty and community members can purchase a membership at any time of the year.
The ARC includes a variety of exercise methods, from the indoor basketball and raquetball courts to an indoor track. There are also dozens of cardio machines for those who want to get moving while watching their favorite shows on one of the many TVs on or near the equipment.
For those trying to build some muscle, the weight room is a safe bet. The line to use the squat racks can be long, but loud sounds of panting and metal plates banging together will help to pass the time.
"I come [to the ARC] because there are people constantly here and they help you to get more out of your workout," said Elliot Wilde, a third-year biological sciences major.
The atmosphere of the ARC goes beyond that of fitness. There are plenty of friendly faces looking for new fitness buddies and people who will help you to excel in whatever workout you choose on any given day.
Written by: Ryan Bugsch and Michael Wexler — sports@theaggie.org