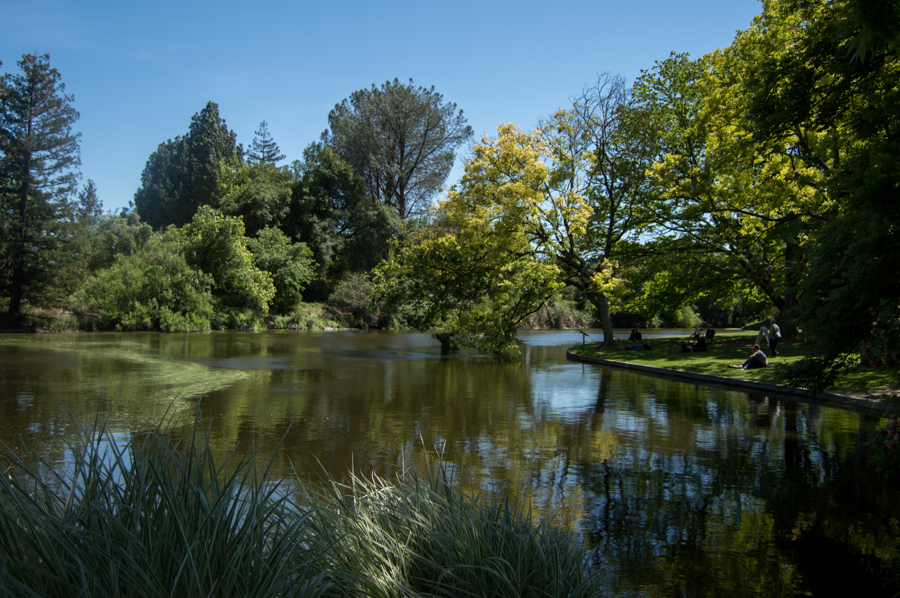 For the second year in a row, the Arboretum has been voted the most picturesque location in Davis.
The Arboretum's popularity for picture-taking can be traced to a variety of characteristics.
For one, the Arboretum displays a diverse array of landscapes. On the Arboretum's website, it boasts an estimated 100 acres of lush gardens and wildlife. Within those 100 acres, visitors can take pictures of a large range of plants and wildlife native to California. The garden collection includes a conifer collection, Australian collection and a foothill collection. Since the Arboretum's plants and wildlife change with each season, visitors can always count on taking a picture of something new and unseen.
The Arboretum is also ideal as a backdrop for photo shoots and for group and graduation pictures, especially in the Terrace Garden and Lois Crowe Patio. The location's continued success as a beautiful and picturesque location can be attributed to what it symbolizes for students.
For Shailaja Chadha, a first-year sustainable agriculture and food systems major, the Arboretum represents an ideal of beauty that is often hard to find in normal day-to-day life. Chadha said the calming nature of the Arboretum and its ability to relax students adds to the physical charm of the space itself.
"It's just a peaceful place," Chadha said. "The water is still and you can hear the wind through the trees. It's nice to sit by yourself and just breathe."
Written by: Katrina Manrique — features@theaggie.org