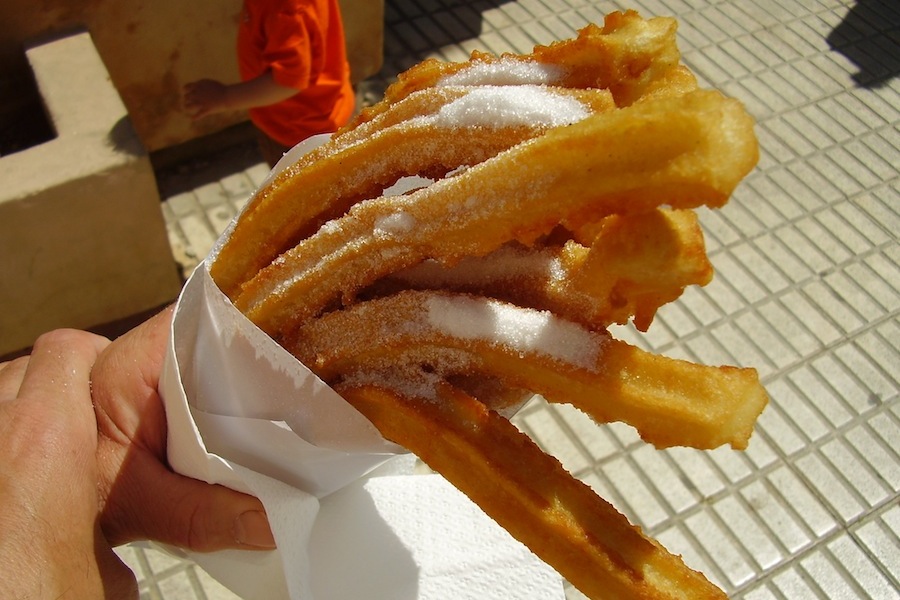 John Wiley and Sons, a well-known publisher of extremely expensive textbooks and BFF to Chancellor Linda P.B. Katehi, has graciously offered to sponsor a project on the UC Davis campus to benefit the growing minds of our future leaders.
This project will see the installation of several churro carts inside of the engineering buildings on campus. In addition to churros, the carts will offer blended coffee drinks. These churros will be given exclusively to STEM majors, who will need to show their OASIS account before they can grab a gratis treat.
The California Aggie wanted to know if humanities majors were welcome to eat this sweet snack as well, so we reached out to Craig Mitchell, a representative of John Wiley and Sons. He had this to say:
"No."
His partner, Jared Pilar, expanded on Mitchell's answer.
"It's just that humanities majors aren't as valuable. Is an anthropology major going to contribute anything of significance to this world? Absolutely not," Pilar said. "Will someone in the STEM field? Yes. That's why we're pouring all of our money into these churro carts — to reward them."
Bainer Hall will be the first engineering building to get a churro cart. This bougie hall already has long tables with plugs for students to work on, and cushy chairs with swivel desks. The churro cart will be an added perk.
Miranda Chen, a second-year engineering major, was excited about the churros, but had this to say about the coffee.
"I mean, don't get me wrong, I love coffee," Chen said. "It's just that coffee always makes me have to pee, and there is only one stall in the women's bathroom compared to the five stalls plus urinals in the men's."
You know what goes great with misogyny? Churros!
Third-year psychology major Milo Harden was upset to hear about this exclusive cart.
"Have you ever been to Young Hall? It looks like a clown with a knife could be around every corner. That's how creepy it is," Harden said. "Now I'm not saying we need a churro cart, but maybe some more windows, or desks that aren't from the '70s."
We spoke to ASUCD senator Kelly Freedman who ran on the platform of beautifying buildings on campus, because ASUCD senators always do the things they set out to do.
"Um, yeah, it turns out I don't have the power to do anything," Freedman said.
A harsh reality that could be better stomached if she had a churro in hand. Too bad she's a sociology major.
(P.S.: The bathroom situation in Bainer actually exists, and desperately needs to be fixed.)
ALEX GUZMÁN is a proud anthropology major and lover of churros. You can reach her at almguzman@ucdavis.edu and on Twitter @cactasss.