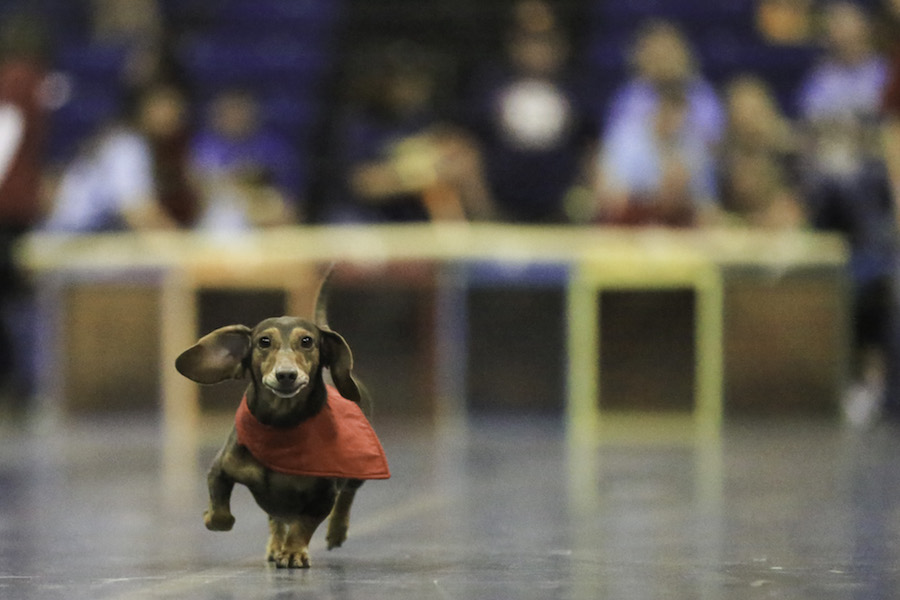 For many UC Davis students, April signifies a clean slate after the rough Winter Quarter, the revival of our bright and beautiful town and the largest student-run event in the nation: Picnic Day.
Voted as best Davis event by a landslide, this free, family-friendly event celebrated its 103rd birthday this past April. Year after year, Picnic Day continues to embody the lively spirit of the city and its university in events such as the annual frisbee dog contests, Battle of the Bands, music and dance events, various demonstrations and lectures and the famous Doxie Derby. As one of our most treasured and highly-anticipated traditions, Picnic Day never fails to entertain and intoxicate, with some students rising before 8 a.m. to commence their festivities.
"For me, the most interesting part is seeing everyone around," said Charles Mak, a fourth-year design major. "It is kind of overwhelming, especially since Picnic Day is notorious for everyone being wasted in the morning, but there is so much activity on the Quad, the districts and even the dorms."
Aside from the booze, however, Picnic Day also serves as a UC Davis open house for prospective students and a venue for current students to showcase their studies. As generations of UC Davis students come and go, Picnic Day has and always will be the event that brings all Aggies back together.
Written By: Bianca Antunez – features@theaggie.org