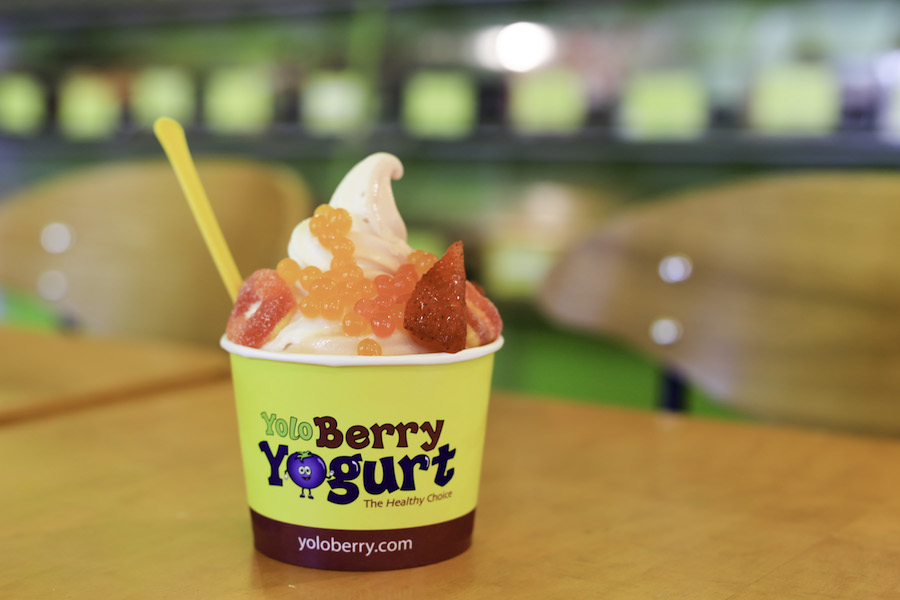 Students and community residents have always known that frozen yogurt is a go-to choice in Davis, and with the hotter days of summer fast-approaching, there has never been a better time to head to downtown for a quick cup. That's why it comes as no surprise that voters were quick to pick Yoloberry Yogurt as their favorite place to get the best dessert in the city of Davis.
Lee Pflugrath, who grew up in Davis and has run Yoloberry Yogurt for almost a decade, said that running a shop in the city he was raised has been a rewarding experience.
"As the owner of YoloBerry Yogurt, I consider myself fortunate that I decided to establish my business in my hometown," Pflugrath said via e-mail. "The residents of Davis are extremely loyal to local businesses, and this is certainly evident at YoloBerry."
Yoloberry Yogurt hosts a number of contests and competitions throughout the year, and on any given day, a variety of people can be seen enjoying frozen yogurt on Yoloberry's own front lawn. Pflugrath said that students even frequent the shop long after graduation.
"We love the UC Davis community, the faculty, the staff and above all, the students," Pflugrath said. "The students bring such energy and enthusiasm to YoloBerry. It is impossible not to love them."
Yoloberry is located on C Street, across from Central Park, and is open from 11 a.m. to 11:30 p.m. every weeknight, and until 12 a.m. on weekends.
Written by: Ivan Valenzuela — features@theaggie.org