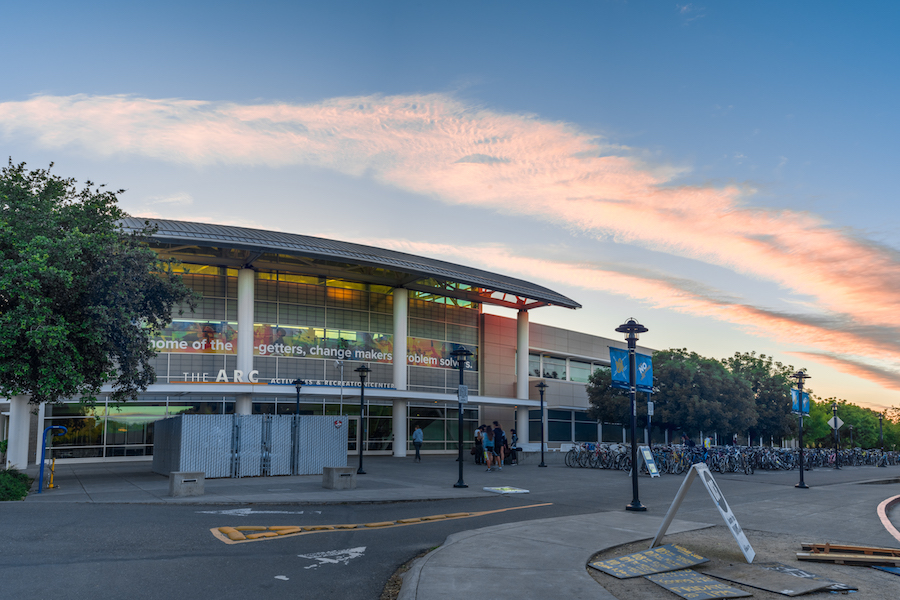 A Thursday night at the Activities and Recreation Center (ARC) is a flurry of commotion and excitement. A swarm of students buzz around the equipment in the weight room while, down the hall, the squeak of sneakers echoes from the basketball courts, the continuous thud of a punching bag sounds in the distance and harnessed rock climbers swing from rock to rock.
"There [are] always people to meet," said Curtis Garrett, a second-year environmental science and management major. "I met a lot of people just playing basketball."
Garrett has worked at the ARC as a member services attendant since Fall Quarter and also enjoys working out there about three times a week. Located on campus, the ARC is easily accessible for students.
A few of the services offered at the ARC include a climbing wall, classes for salsa dancing and candlelit yin yoga, an activities court for hockey or soccer and rows of equipment in the weight room. It is a hub of social activity from 5 a.m. to 1 a.m. daily, and students like Garrett thoroughly enjoy the atmosphere.
"You can always walk onto any of the courts and play," Garrett said. "With equipment, there's always people you can ask. People are pretty open to help you."
Written by: Hannah Holzer – features@theaggie.org