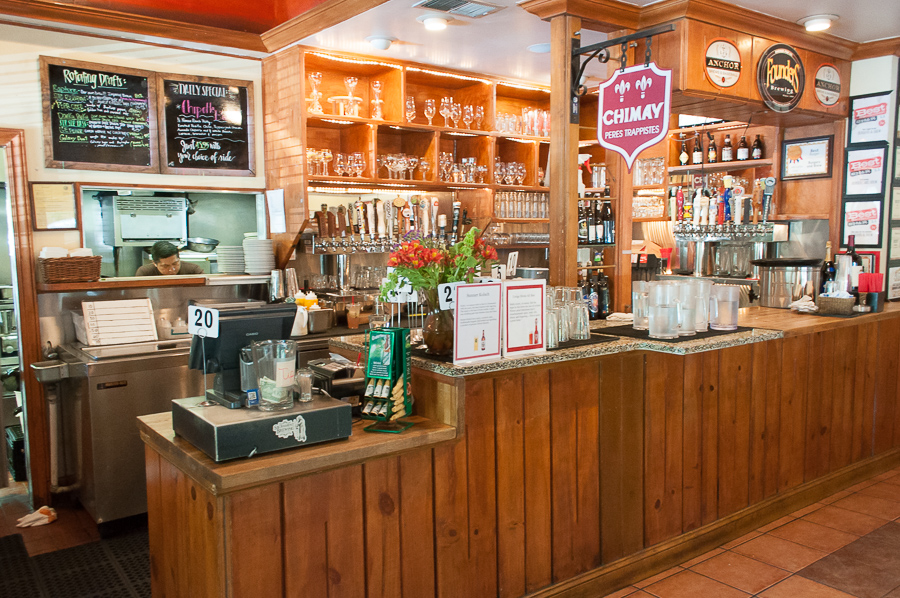 You can often see it: the crowd of hungry students, families and out-of-town visitors swarming around, waiting for a spot to eat at the ever-busy eatery on the corner of 3rd and C streets. Burgers and Brew is one of the most iconic dining destinations in downtown Davis. It's not much of a surprise, then, that the popular restaurant with "burger" in its name happens to serve the best –– you guessed it — burger in all of Davis.
Even with several other local spots and fast food chains all competing to satisfy the Davis community's craving for a good burger, Burgers and Brew stands out. According to Burgers and Brew manager and bartender Joel Loza-Medina, it all starts with a tradition of using satisfying, high-quality ingredients.
"It's the freshness," Loza-Medina said. "We get all of our meat from Dixon and it is all local. I think people like the family chain-style restaurant. All the food is no GMO, it's all good meat, and all of our burgers are half-pound burgers so people come hungry and leave happy."
Each burger is cooked fresh and served up with mouthwatering flavor, and the menu lists about 20 different varieties of burgers. Whether you go with the classic original hamburger, cheeseburger or patty melt, or if you go for the more unique spice guacamole cheeseburger, bacon fusion burger or lamb burger, Burgers and Brew has a little something for everyone.
It's no wonder that Burgers and Brew has emerged as a staple of the Davis eating experience. In a market often oversaturated with cheap, low-quality options, Burgers and Brew gives customers a burger crafted with care within a fun and lively dining environment.
"I think that Burgers and Brew is cool because there is a lot of fast food joints," Loza-Medina said. "But as far as going out with your friends or on a date, everyone loves burgers and shakes and people can come here and have a good night out while still eating the comfort food that they enjoy."
A burger is a food that many people can make, but not everyone can make a burger exceptionally well. Burgers and Brew sits in that coveted upper echelon of burger-making, serving the Davis community with good food and good times for over a decade.
Written by: Dominic Faria and Ryan Bugsch — sports@theaggie.org