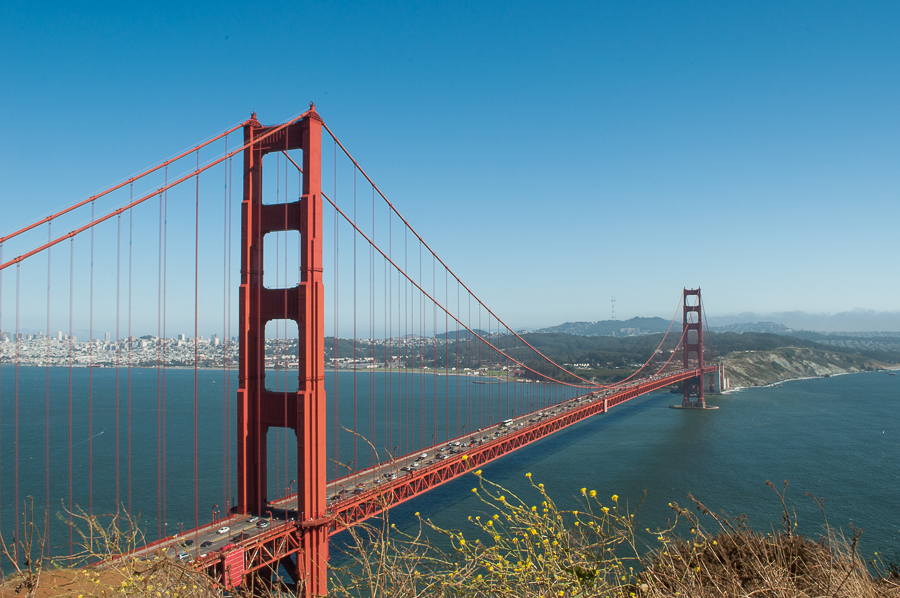 The big city lies just an hour and a half south of Davis
Most UC Davis students and staff know the feeling all too well: living in a smaller city can feel limiting, and sometimes residents need to break free and experience something new. Often times, this comes in the form of day trips to larger metropolitan areas. Courtesy of the annual Best of Davis poll, a consensus has been reached, and the beautiful coastal city of San Francisco has been voted as the Best Day Trip from Davis.
San Francisco is both iconic and accessible. The metropolis can be reached by way of a short car ride or trip with Amtrak. Upon arrival, there are a plethora of options for food, museums and the outdoors.
"My favorite things to do in San Francisco are things like getting Boba Guys, hanging out in downtown San Francisco, or going to places like the Academy of Sciences, Golden Gate Park, Ocean Beach and Land's End," said fourth-year managerial economics major Michael Wong. "A lot of people from Davis are from the Bay Area, so going to San Francisco always gives us the opportunity to spend time with friends from high school or from our hometowns."
Locals like Wong have a good grasp on the big city, but for many first-timers, San Francisco can be overwhelming. For newcomers, it's key to embrace the amount of options, because that's exactly what separates Davis from the big city.
"There's a lot more exploring you can do in San Francisco," Wong said. "In Davis, where it's a small town, there's not as much to do."
Next time you and your friends are looking to bust out of Davis, look no further than San Francisco. This is a day trip that's sure to go above and beyond expectations.
Written by: Rowan O'Connell-Gates & Alyssa Hada  — features@theaggie.org