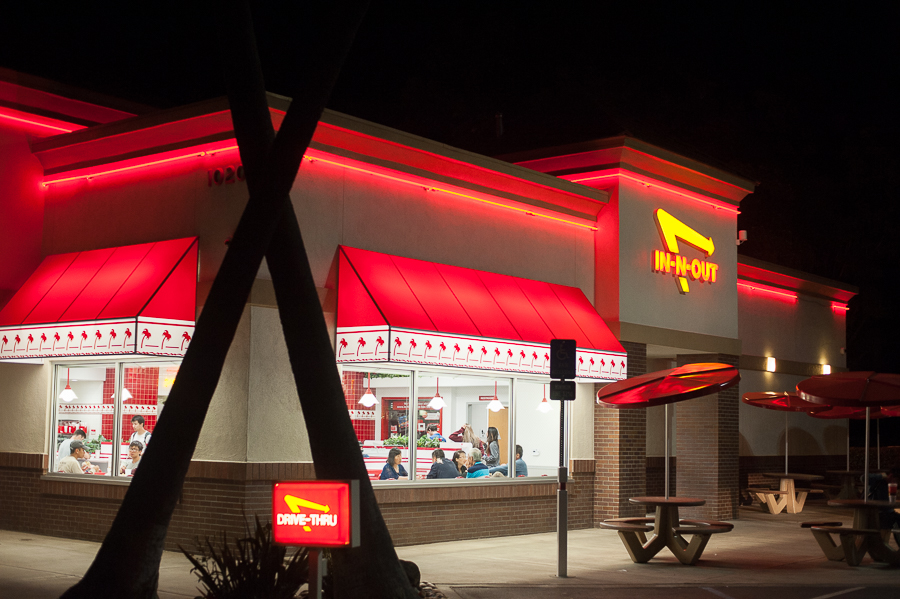 Late at night, while much of Davis is fast asleep, the students at UC Davis are often just getting started after a long night of studying, procrastination or unwinding from the long day behind them. While Davis is home to many options for the hungry late-night dweller, In-N-Out remains the favorite.
Between its basic menu (and not-so-secret menu), brightly-decorated interior, quick and friendly service and 1 a.m. closing time, In-N-Out offers the perfect treat for those who need to cure that late-night hunger. For first-year neurobiology, physiology and behavior major Sascha Recht, In-N-Out has gained her loyalty.
"I love In-N-Out." Recht said, "They have affordable, high-quality delicious food, excellent customer service and an amazing business model."
That business model, which values quality of ingredients over quantity of options, has proven to be a hit with the people of California (and an ever-expanding slate of states) for nearly 70 years, and its presence keeps expanding. The burger options are basic: a hamburger, a cheeseburger or a double-double for those who need a little bit more meat. Aside from burgers, other options include french fries, milkshakes and fountain drinks, but any person who frequents In-N-Out will tell you about the bountiful secret menu options, such as an animal-style burgers and fries, protein style burgers, a low-carb burger without the bun, and grilled cheese.
In-N-Out's reliable, minimalist take on the classic burger and fries is perfect for those who do not want to wait at a sit-down restaurant, mess up their kitchen before they go to bed or settle for a lesser fast-food burger. For Recht, this is all a person needs after a long day.
"It's always the best place that's open late and there's nothing better than a burger and fries before bed," Recht said.
Written By: Sneha Ramachandran & Bradley Geiser