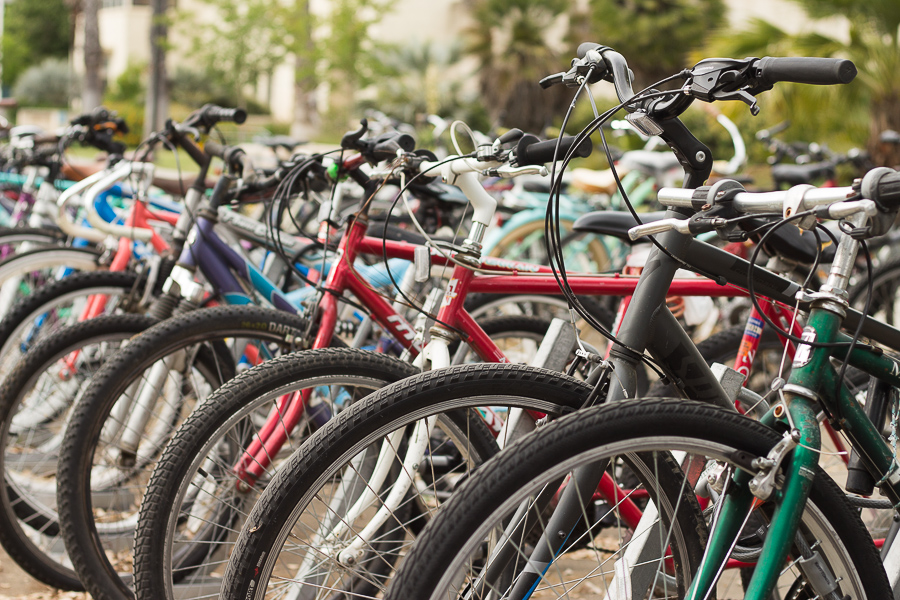 Biking once again took the crown for Best Mode of Transportation. Of course, the popularity of the bike likely comes as little surprise to any student who has braved the busy bike circles during rush hour.
According to the Downtown Davis website, Davis is recognized as the most bicycle friendly city in the country by the League of American Bicyclists. The map of the city of Davis shows over 100 miles of bike paths, lanes and trails.
Additionally, the city is home to the U.S. Bicycle Hall of Fame, numerous biking competitions and various bike rentals and bike shops ready to fulfil the Davis resident's every bicycle-related need.
"What I like the most about biking is that it's quick, you can take your bike wherever you go and it's good for the environment," said first-year biological sciences major Ismael Delgadillo. "It's also good exercise."
Meanwhile, some students, such as first-year international relations major Julieta Torres, simply enjoy the experience of biking.
"You get where you're going pretty fast and it's also really fun," Torres said. "I like going in the roundabouts, and you get to see a lot of people you know when you're biking."
Written by: Clara Zhao — features@theaggie.org