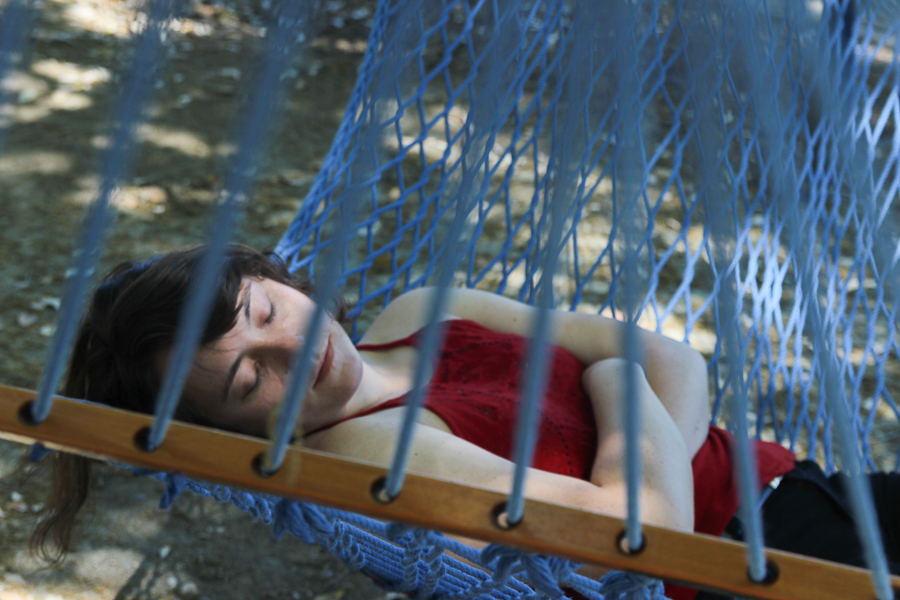 Students will normally see the elusive Quad lawn hammocks swaying on any sunny day, but resting on one is an entirely different endeavor. Despite the scarcity, the hammocks were once again voted by UC Davis students as the best place to nap.
"I find [the hammocks] really relaxing because you get to enjoy the beautiful scenery of grass and trees," said Angela Ruan, a second-year managerial economics major. "But it's extremely rare [because people are always] slowly lining up to get on one."
The high demand for the hammocks sometimes causes students to dash across the street as someone else vacates the hammock they were just sitting on. But even though the hammocks are difficult to obtain, many students enjoy the brief comfort and serenity they bring.
The hammocks are convenient for students who seek a moment of rest between classes, and their central location on the Quad means folks leaving Olson Hall and Wellman Hall will pass by the hammocks as they head to their next destination.
UC Davis introduced the hammocks four years ago, but the university has not expanded the program outside the Quad. Instead, students often make their own hammocks across tree branches in other shady areas across campus.
As popular as they are, many students hope to see more hammocks installed on campus to ensure more opportunities at nabbing a sacred UC Davis hammock to nap on.
Written by: Dante Valenzuela — city@theaggie.org