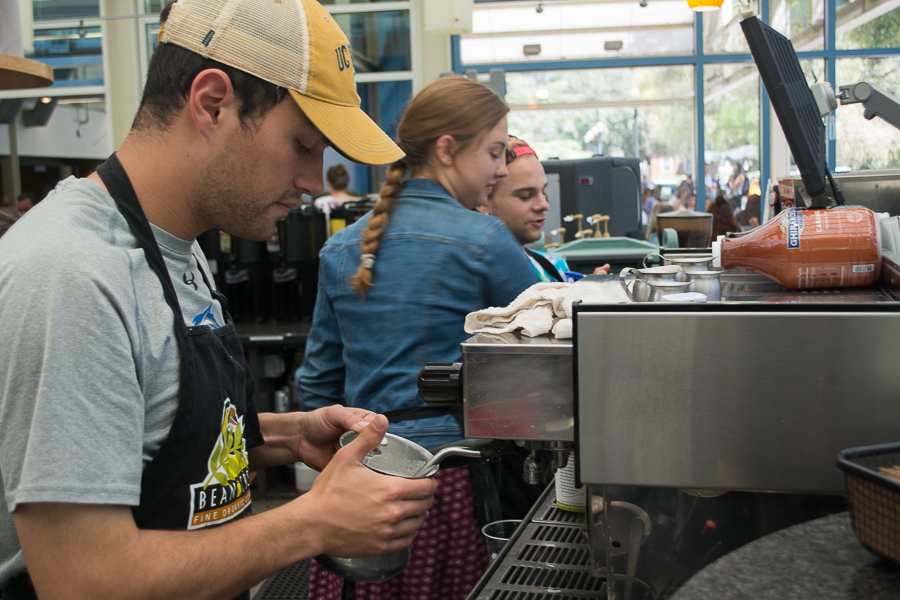 With over 250 students making up the staff of this popular dining facility, students are eager to be part of the CoHo and everything it has to offer. With 80-100 job opportunities offered each year, the CoHo tries to provide as much employment as possible for students in need of work. Darin Schluep, the food services director, oversees the CoHo and has the pleasure of seeing his young staff gain skills that will benefit them in their later careers.
"The CoHo's student-focused business model is challenging yet extremely rewarding," Schluep said. "The entire management team really loves mentoring and coaching the students, and I know that working with the students gives me energy and definitely keeps me feeling young — although they often remind me just how old I am."
Over 7,000 customers pass through this popular site daily, and the success can be easily attributed to the staff who either work full or part-time at this caffeine-crazed spot.
"The best part of working with so many students is seeing their growth in the time they spend with us," Schluep said. "Whether it's through positional growth —from employee to student supervisor to student manager — or just growth as an individual, it's rare that we don't see some sort of transformation in the folks that spend significant time working with us here."
Written by: Lauren Tropio — city@theaggie.org