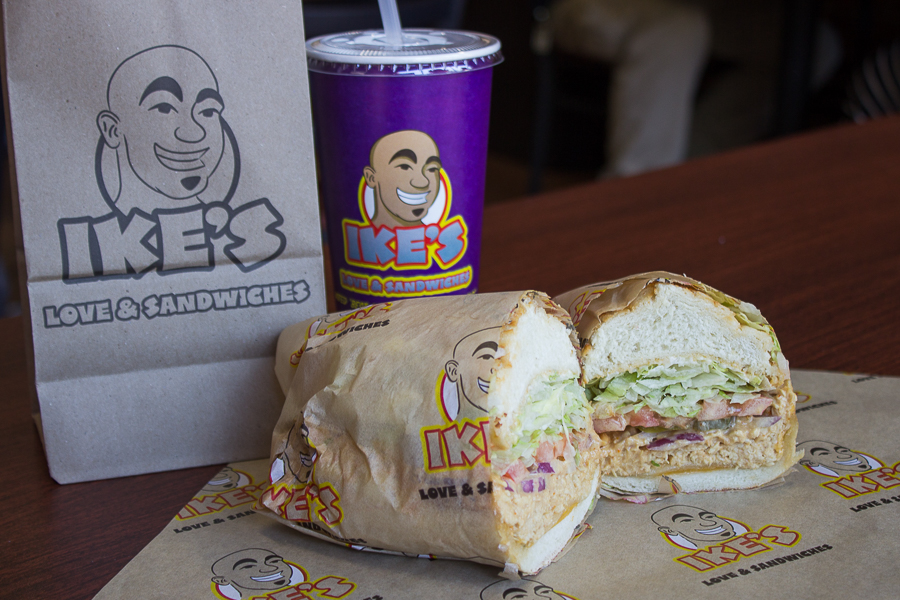 Ike's Love and Sandwiches, the popular sandwich shop in Davis, has won Best Sandwich once again. The chain opened its first location in 2007 on Halloween, and the eatery has since expanded to multiple locations all over California. The goal of Ike's is to make every experience memorable to people who set foot in the popular eatery. With identifiable sandwich names from "Your Sorority or Frat" to Davis exclusives like "Picnic Day," this sandwich shop has been making a name for itself since its opening day.
Written right outside the front door of Ike's above a wall of sandwich options reads a quote from Ike Shehadeh himself: "Many of my sandwich recipes were concocted in my old apartment on J Street, and now I get to share them with you! The sandwiches below are my favorite at Ike's. I also added a few exclusives just for UCD."
When Nicole Walter first went to Ike's, she was overwhelmed by the number of options the sandwich shop offers.
"My friends down in Santa Barbara love it, so when I went down to visit them, we went [to Ike's], so I started coming here once I moved to Davis this year," Walter said. "I remember reading the mission statement about 'love before anything else.'"
Accompanying Walter was Myles Bridgewater-Jackman, who also shared what he remembered about his first experience at Ike's.
"I think I remember how overwhelmed I was with all of the choices," Bridgewater-Jackman said. I'm still a newcomer, so I'm still trying to get myself acquainted with the menu."
Scott Judson, a first-timer at Ike's, had positive reviews for his experience. The familiarity of one of the sandwich names, "Damon Bruce," prompted him to try the sandwich.
"This is actually my first time here," Judson said. "It was great […] I just heard [about Ike's through] commercials and figured I'd check it out. I ordered the Damon Bruce with no cheese. [Damon Bruce] is a broadcaster in the Bay Area."
Whoever dares take the crown from Ike's will have to be a tough contender, as Ike's has been a two-time winner for Best of Davis.
Written by: Stella Tran & Kennedy Walker