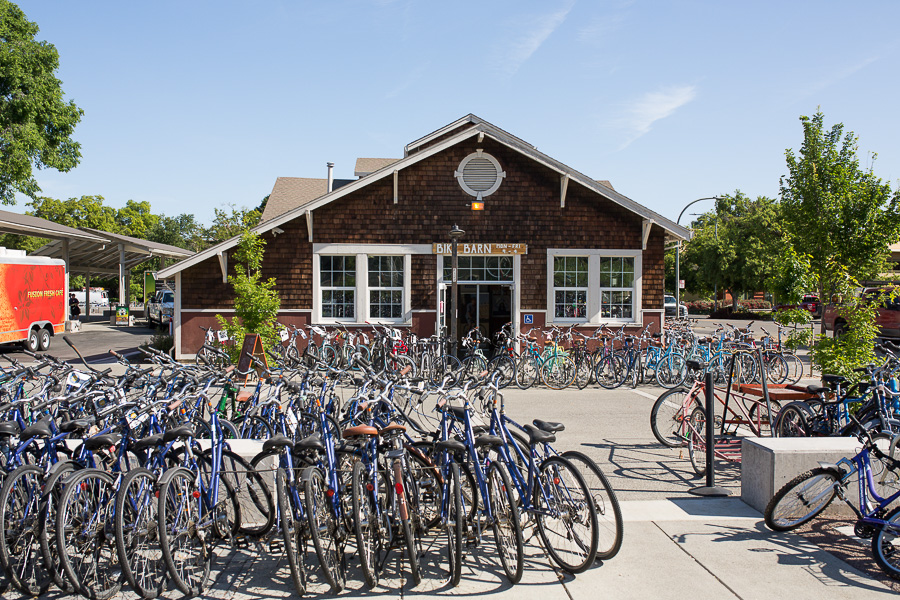 Despite facing competition from other bike shops in the area, the Bike Barn has been voted "Best Bike Shop" in Davis for the third year in a row.
Located right at the center of campus, the Bike Barn is noted for its convenience, especially for first-year students. Although known mainly for assisting students with bike repair, the Bike Barn also sells bikes and bike parts and has a whole fleet of bikes for rental as well.  
Betty Zhou, a third-year biochemistry major, visited the Bike Barn to get a spare tube. Zhou noted that the Bike Barn is convenient to get to and offers reasonable prices.
"I come here whenever I need to get a flat tire fixed or to get all sorts of bike items," Zhou said.  
The Bike Barn hires students, training them for anything they may face when dealing with bikes. With eight repair stands, the Bike Barn has the ability to meet the needs of a biking campus, helping to repair approximately 10,000 bikes every year.
Joseph Gendreau, a third-year electrical engineer, works as the rental manager for the Bike Barn.
"You help us pay our rent," Gendreau said. "We help you with your bike."
Written by: Justin Chau — city@theaggie.org