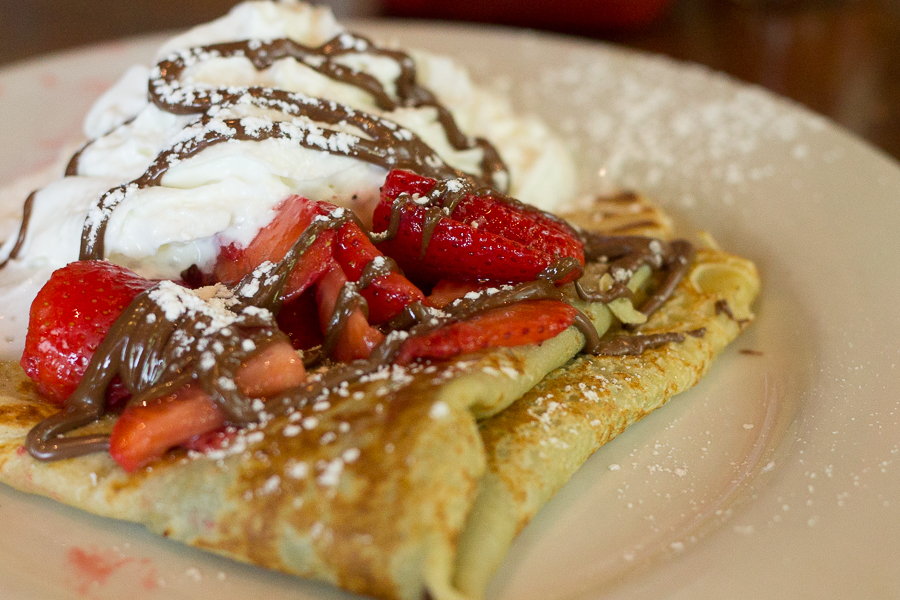 Who doesn't like to savor a good crepe topped with fresh strawberries, brown sugar and Nutella — especially when you have free coffee refills to brighten up your morning? Crepeville has a prime location on 3rd Street in downtown Davis, right off of campus.
Besides serving really good coffee and, of course, crepes, the menu has a wide selection of scrumptious food to satiate your hunger. If it's that day of the week when you're feeling healthy, browse the assortment of fresh menu options and get those nutrients. For other days when you're craving something to satisfy your sweet tooth, there's Nutella, strawberries and cinnamon.
"I come here a lot and have tried almost every item on the menu, and they are all fantastic," said Raegan Price, a second-year theater and dance major. "Their side of potatoes is magical."
Hannah Torromeo, a fifth-year design major, also talked about why she especially likes this cafe.
"I like staying at Crepeville after breakfast to study, and their wifi is good — they let you stay for as long as you need to, unlike some other places in downtown," Torromeo said. "Most items on the menu are filling, and it's a pretty good deal, too."
The ambience of the cafe itself creates a comfortable, laid-back environment and thus is a perfect respite for stressed college students. Whether you're looking for a relaxed Sunday brunch with friends, a quick coffee or a green salad with a refreshing drink, Crepeville has it all.
Written by: Rabiya Oberoi — city@theaggie.org