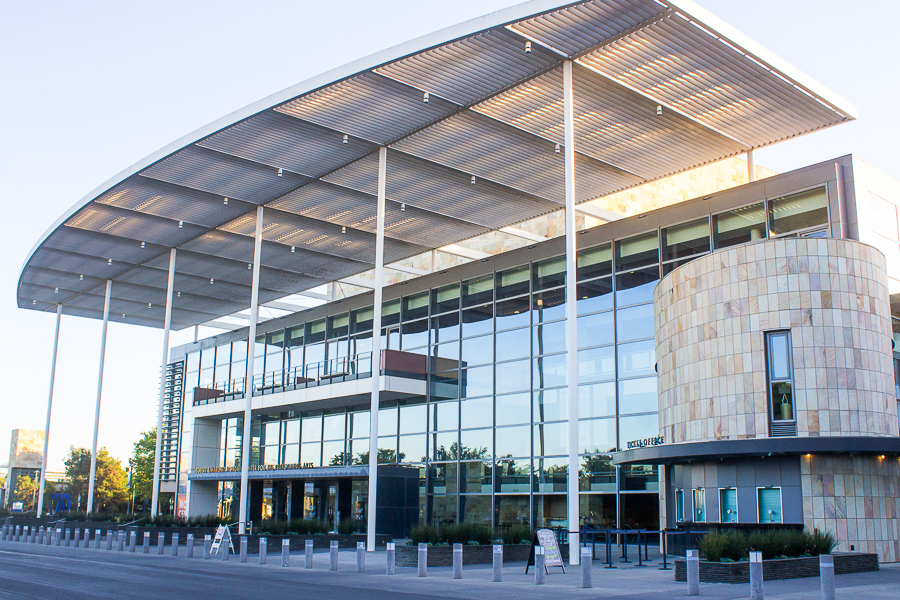 The Robert and Margrit Mondavi Center for the Performing Arts has been voted the best building at UC Davis.
The iconic building, which is clearly visible from Interstate 80, is an important landmark that welcomes people to campus. Since opening in 2002, the Mondavi Center has hosted a wide range of events in Jackson Hall and the Vanderhoef Studio Theatre. This makes it convenient for students and the community to see famous speakers, dance groups, jazz musicians and orchestras from across the globe. Jackson Hall is also home to the University Chorus, Concert Bands and UC Davis Symphony Orchestra.

"These are just amazing versatile spaces," said Don Roth, the Mondavi Center's executive director.
Roth discussed the significance of having a world-class performing arts center in a small town.
"The quality of our venue is so top-rate, that artists are happy to go off the beaten track to perform here," Roth said. "What they get here are excellent hosts (our Mondavi Center staff), terrific audiences, beautiful weather and surroundings, beautiful architecture and acoustics — a nice break from touring to urban areas only."

Attending conferences across the country, such as the Arts Presenters Conference in New York, is crucial during the booking process, which is typically concentrated between September and January.

"At those conferences, and in between, we pursue artists who interest us, we hear from artists and their agents about interesting projects and we start to put the jigsaw puzzle of our season together," Roth said. "Generally the larger the ensemble, the further in advance we book them. So we will be working on booking orchestras for the '20-'21 season while we are booking jazz and popular music groups, speakers and comedians for the '19-'20 season."
Features like its massive awning, many glass windows and large three-story lobby help the building stand out and contribute to its striking design.
"We also are very fortunate to have wonderful natural materials: old growth Douglas fir wood panels inside Jackson Hall and sandstone from quarries in India on the outside of the building," Roth said. "We didn't cut down any trees to get the wood — our architects found it at the bottom of a lake in Canada!"
Written by: Benjamin Porter — features@theaggie.org