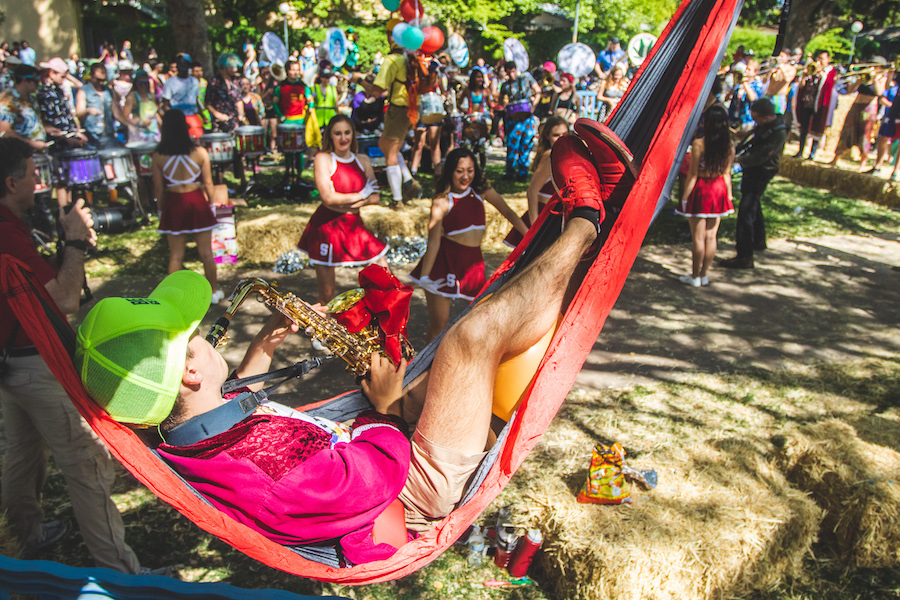 Picnic Day is perhaps the most important day of the year at UC Davis. Established in 1909, it began as a humble event replete with the enormous hats and corsets of the early 20th century. Now it is the largest student-run event in the country — with more comfortable clothing.
"The sunny weather and the positive vibes all around make for a really joyous celebration of Davis culture," said Katherine Mushik, a first-year international relations major.
Perhaps the most memorable part of the day is the famed dachshund race, also known as the Doxie Derby. There's nothing quite like watching thousands of students — many of whom are missing their own pets at home — pour into the bleachers of the gym to enjoy the sight of five tiny dogs racing each other as if their lives depended on it. Occasionally, one of the dogs will back out of the competition at the last minute, which usually ends with a crowd-shy dachshund curling up on the floor for a quick snooze while his compatriots bid for the winning time.
But Picnic Day isn't all about competition. It's also a time for the university to showcase its different academic departments, bring people together with food trucks and games and draw potential students into the vibrant Aggie community. It's a day like no other, both in scale and in spirit, and will certainly continue to be enjoyable for years to come.
Written by: Rebecca Bihn-Wallace — features@ucdavis.edu