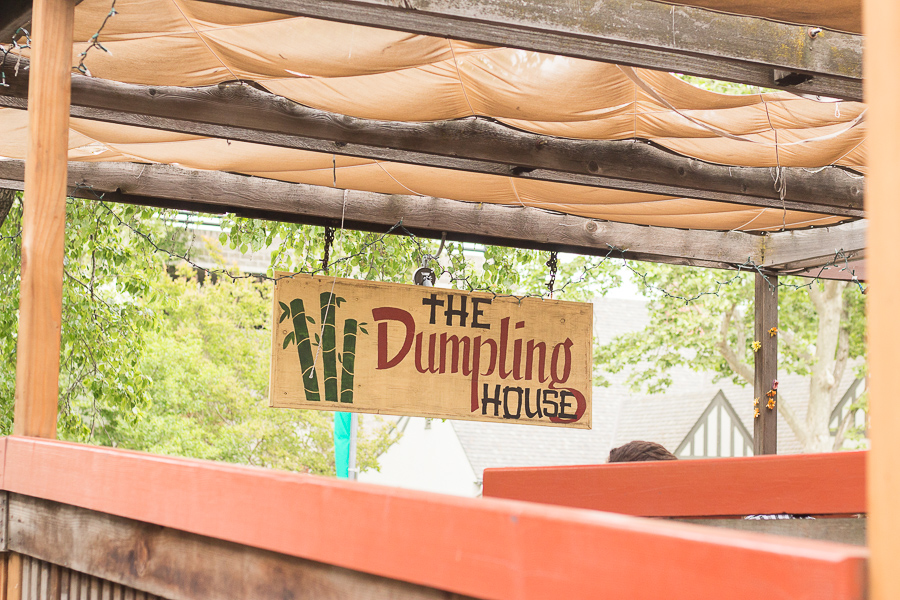 Nestled on E Street in the heart of downtown Davis in a little bright red cabin is Best of Davis' Best Chinese Food, the Dumpling House. The Dumpling House opened its doors on January 25, 2010. It was originally London Fish 'N Chips, and the restaurant still contains elements of its founding establishment, including a sign with the previous name on it.
The Dumpling House is especially famous for its unique menu options. The restaurant still serves fish and chips and deep fried Snickers bars, an ode to the original restaurant founded before it. The Dumpling House also pays tribute to its name by offering the option to call ahead and purchase frozen dumplings in bulk for a significant discount compared to traditional stores. The restaurant has also added wait service to the establishment instead of just having counter service.
First-year economics major Kasey Katayama commented on her first impression of the Dumpling House as a newcomer in Davis.
"My hometown in SoCal has a ton of great Chinese restaurants, and I was really missing that when I moved up to Davis to start my freshman year, so my roommate and I went downtown to look for good Chinese food, and we found this place," Katayama said. "I really like how many options the menu has."
The Dumpling House also donated proceeds to relief for the Haiti earthquake disaster in 2010, proving that this little Chinese restaurant in the middle of Davis knows how to balance quality and heart.
Written by: AJ Seymour –– sports@theaggie.org