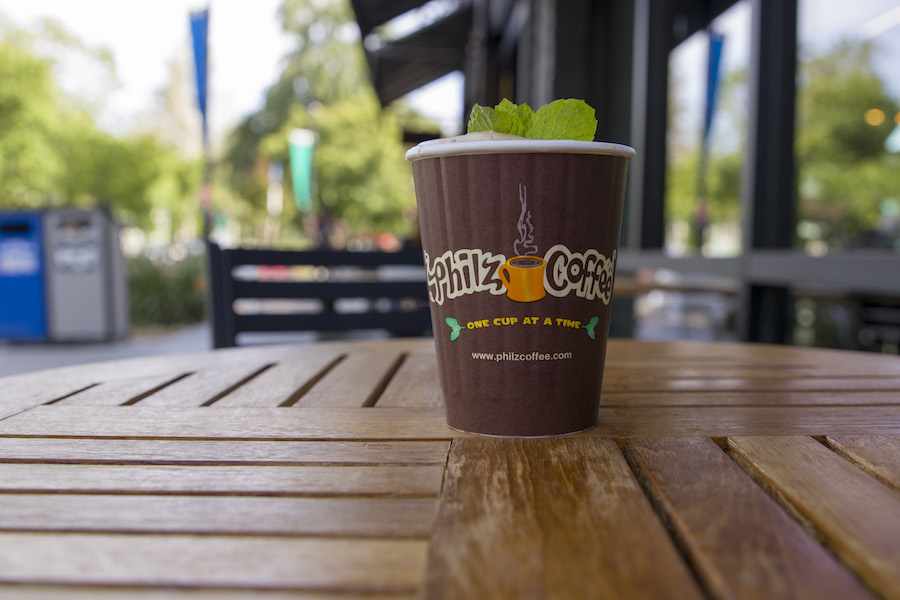 It'd be surprising if people didn't yet know that Philz Coffee took over the once-empty storefront on 2nd Street. What was a dark, dusty space has now become a bustling and inviting coffee shop. Ever since Philz's introduction to downtown Davis, countless students and residents alike have rejoiced at the sights and smells that come with this popular and charming coffee chain. Occupying a large space and decorated in your standard Davis decor — such as string lights, succulents and bicycles — it is hard not to smile when you hear that inviting, "Hi, how can I help you today?" from your friendly neighborhood barista across the counter. Whether you're feeling a mint mojito or an iced green tea, Philz has the drink for you.
"I think my favorite thing about Philz is that it has a nice atmosphere," said Hannah McDonald, a second-year cognitive science major. "The decor is nice and the coffee tastes great."
In addition to its chic, modern sitting area, Philz offers over 20 customized blends of coffee, ensuring that your taste buds will be satisfied. The "cups of love," as they're called, are all served in to-go cups with the signature Philz logo. Seriously, you won't want to miss out on all that Philz has to offer.
Written by: Kaelyn Tuermer-Lee — city@theaggie.org