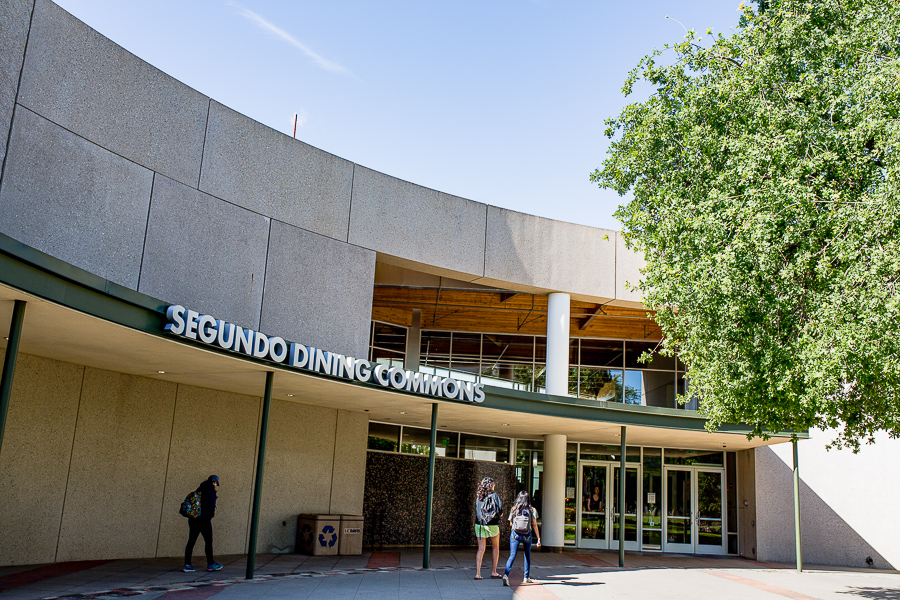 The Segundo Dining Commons has been voted Best DC on campus and is your best bet for an all-you-can eat meal. It is far superior to its counterparts in Tercero and Cuarto in a number of different ways.
"The Segundo DC has been reliable to me this entire year and it has rarely, if ever, disappointed," said Nathan Mohapatra, a first-year cognitive science major.
The Segundo DC is located right off La Rue Road and across the street from the ARC and Pavilion. Immediately upon entering you notice how spread out everything is, leaving more than enough room for spacious walkways and an abundance of seating options. Customers need not worry about bumping into passersby with a full plate of food and shattering the elegant DC dishes like a typical freshman frequently would.
Unlike its competitors, Segundo just has a certain ambience that feels welcoming and relaxed. The background music playing on the speakers, despite the questionable song choices at times, is the perfect tone for the setting — not too loud and invasive, but just audible enough to create the appropriate amount of white noise.
Now let's get to the most important part of this review: the food. Segundo's menu seems to have every type of food under the sun and features cuisine from several different cultures. Many would argue that its breakfast selection is its best offering, with a hearty spread of fruits and yogurts, oatmeal, cereal and of course the famous breakfast burritos and omelets. Not to be outdone, Segundo is also heralded for its yummy late-night cookies, which are always in high demand every Monday through Thursday as the clock nears midnight. For all other meals in between, there are the usual suspects of pizza, hamburgers and Mongolian BBQ to supplement everything else that's being served. Oh, and did I forget to mention the dessert stand? All the freshly baked goods, from brownies and cookies to cake and muffins, are sure to satisfy even the most extreme sweet tooth.
"The food at Segundo DC is consistently superior to the food at the other two DCs," Mohapatra said. "At the Segundo DC, the workers prepare meals with a love and care that can be tasted."
Overall, the Segundo DC is the most consistent and dependable dining commons on campus.
Written by: Brendan Ogburn — sports@theaggie.org