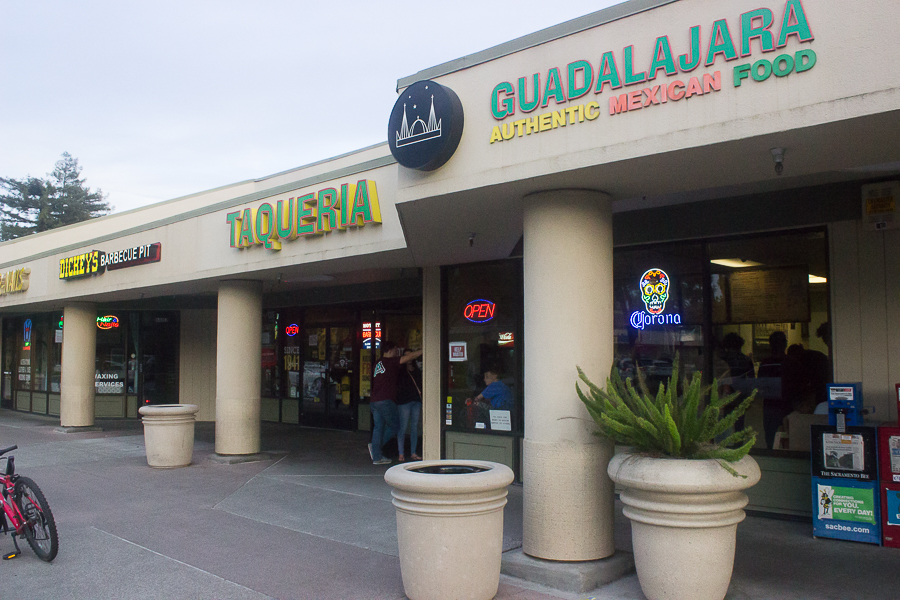 Affectionately known as "Guads" by its patrons, Taqueria Guadalajara is a Mexican food staple for many Davis residents. Since opening up its first location in 1991, the restaurant has grown to serve three restaurants located in Woodland, South Davis and North Davis. Each spot is owned by a different family member and features slightly different menus.
An employee at the North Davis location, Daniela Esparza, a second-year human development major, noted the burritos and tacos are the taqueria's most popular items.
"For students, I think it's definitely the best because you don't have to carry around a fork, knife and all that for lunch," Esparza said. "We wrap it in aluminum. You can take it in a bag and just eat it halfway through class or after class, so it's like the most convenient. The meats that most get picked are marinated steak and spicy pork. Those and tacos go hand in hand."
In addition to the food being tasty and as close to authentic Mexican food as you can get in Davis, the staff is friendly and helpful. Their regular customers, long lines out the door and a constantly ringing phone line are testaments to the staff's commitment.
"Fridays, Saturdays and Sundays, you'll never find it empty here," Esparza said. "People just like the food. We always have a lot of happy customers. Our owner always makes sure everyone is satisfied."
The UC Davis Spanish Department often orders Taqueria Guadalajara catering. Follow in their footsteps and try this place out for yourself.
Written by: Cecilia Morales and Sahiti Vemula — features@theaggie.org