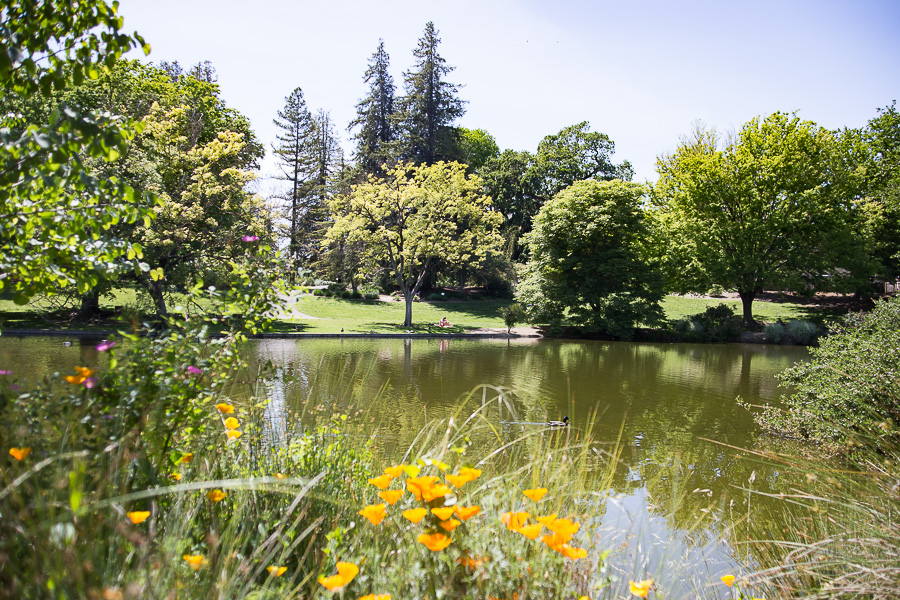 Itching to get that perfect selfie with the perfect lighting and backdrop? Why not head over to the Arboretum, UC Davis' collection of botanical gardens. Established in 1936, the series of beautiful collections occupies 100 acres along the banks of Putah Creek.
No matter your taste, the Arboretum has a space to suit you. The California Foothill Collection showcases a range of shrubs and trees native to the foothills here in the Central Valley. The collection even features several 200-year-old oaks and pines.
Morning joggers might like the space provided by the East Asian Collection. Its open lawns and charming views of Lake Spafford create an invigorating yet soothing atmosphere. In the early spring, cherry blossoms awaken from their winter slumber to bring the space to life.
"I really like the Redwood Grove because it is not too far from campus and it is really peaceful," said Javier Fuentes, a first-year neurobiology, physiology and behavior major. "I come here to study quite a bit."
Whether you're working to reach your latest fitness goal, studying for an upcoming midterm or simply want to take that bomb selfie that all of your friends are going to love, the Arboretum is the perfect place to do it. Get out of the house and enjoy this special space that only Davis has to offer.
Written by: Isaac Flores — arts@theaggie.org