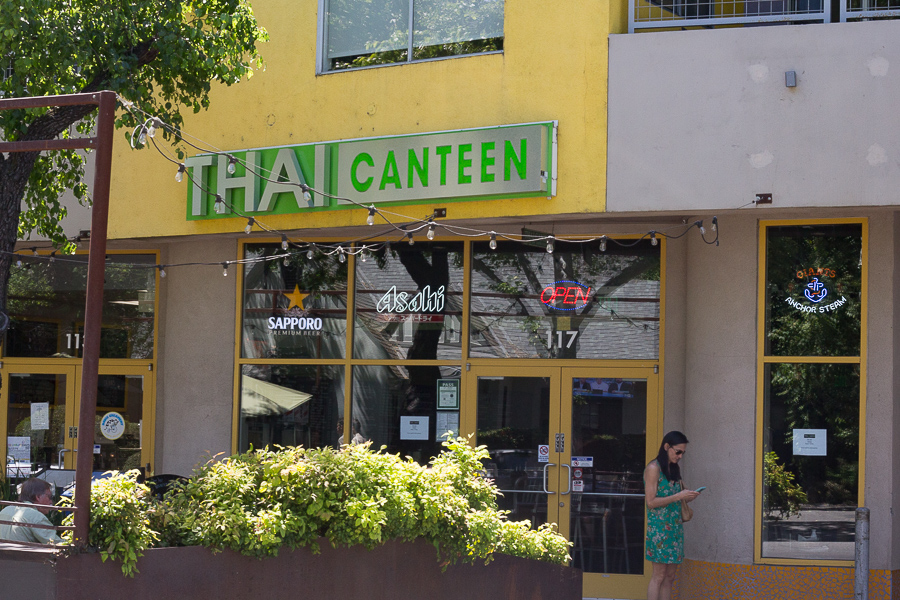 It must be the combination of fresh and authentic Bangkok-style street food, quick service and low prices that keeps hungry customers coming back to Thai Canteen, and it must be the reason UC Davis students chose Thai Canteen as the best Thai restaurant for the fourth year in a row.
Third-year human development major Grace Grant is a frequent Thai Canteen customer and introduced Thai Canteen to her friends for lunch.
"I come here a lot," Grant said. "It's delicious."
Grant said that, as many times as she has been there, one dish keeps her coming back.
"I always get the [Panang Nuer]," Grant said. "It's really good. I like it. That's the only thing I have [tried] here."
The Panang Nuer is a semi-spicy beef kaffir curry with a coconut milk base.
Customers can choose from something light to snack on, such as crispy taro fries or vegetable spring rolls, or opt for something heartier such as rice plates and noodle dishes. The drunken noodles and pad thai are crowd favorites.
Thai Canteen opens at lunchtime daily and can accomodate those late-night hunger pangs after an intense study session, serving food until 2 a.m. on select days.
Written by: Bobby John — sports@theaggie.org