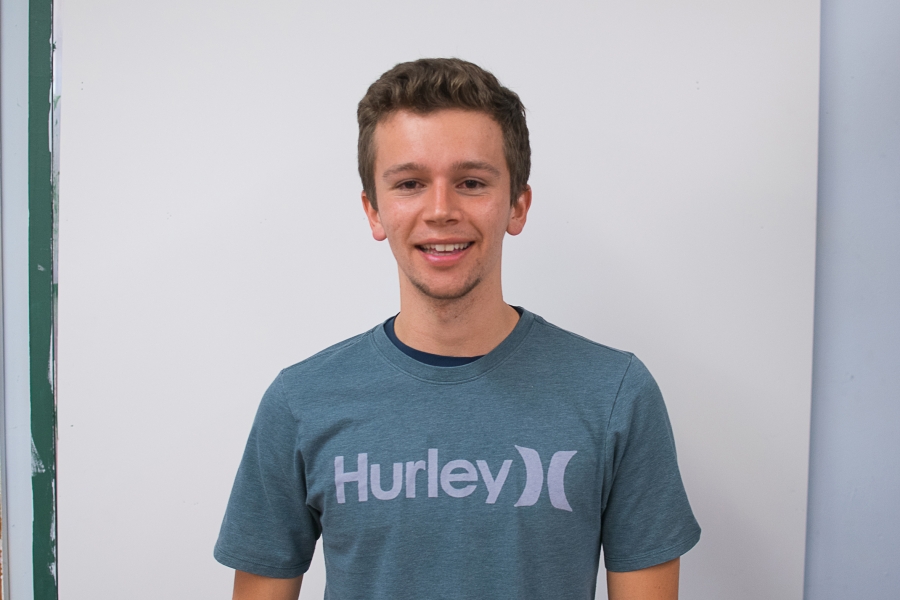 Jake Sedgley will take new position with OASR
ASUCD Senate President Pro Tempore Jake Sedgley has officially resigned from his position as of Sept. 20. A Davis local, Sedgley is a fourth-year transfer student and an environmental policy analysis and planning and economics double major. He was elected during the uncontested 2017 Fall Election.
Sedgley has accepted a position as the legislative director at ASUCD's Office of Advocacy and Student Representation (OASR), which advocates for students on various levels including the campus, state and federal level. According to its website, OASR provides opportunities "for students to learn how to lobby, campaign and talk about their needs of affordability, accessibility, safety and resources on campus."
His resignation is the third of the six senators elected last fall —Andreas Godderis and Danny Halawi also resigned before their terms ended. Both Godderis and Sedgley were endorsed by The California Aggie.
Sedgley was elected pro tempore in April of 2018. During his time in Senate, he worked with numerous units, including looking into "funding issues" with the Campus Center for the Environment and Whole Earth Festival.
"I initially ran for Senate because I grew up here and I saw a lot of things changing that I didn't necessarily like," he said. "There have been consistent efforts to silence the student voice and to stomp out student protests. It's an issue that, in my opinion, bloomed from the Katehi protests and has begun to get worse as we move through the years."
Sedgley authored Senate Resolution #16, which condemned the disciplinary action taken against the students who took over Mrak Hall while protesting tuition hikes.
At times an outspoken member of the Senate table, Sedgley chastised his colleagues on at least one occasion for failing to attend meetings, uphold the Bylaws and write legislation. He also brought forward complaints from unit directors about the limited preparation time given for budget hearings.
During his time in Senate, Sedgley said he engaged in a significant amount of local lobbying, efforts he will continue to pursue in his new position.
"I went to almost every single planning and city council meeting that a housing project was going through and I had a few meetings with the Nishi developers to discuss their project," he explained.
Sedgley also said he hopes his new position with OASR will allow him to focus on an area of policy related to his studies and future plans.
"The job aligns with my major, and I feel that this position will make me more useful to the students," he said. "State and federal policies will have significant, real impacts on the students of UC Davis and I hope to make sure that those impacts are for the betterment of the student body. Additionally, we have not had much of a presence with regard to lobbying efforts in the capitol over the last few years which is something I look forward to changing."
With a bright outlook on his new position, Sedgley said he is excited to work in a "healthier work environment" with "a more consistent schedule, more applicable goals and a great opportunity to make big changes to the campus."
Written by: Priyanka Shreedar — campus@theaggie.org