The beloved grocery store offers students fair prices and delicious food
By CLARA FISCHER — features@theaggie.org
Known for its friendly employees, wide range of snack selections, and positive work environment, Trader Joe's won best grocery store in Davis, garnering 63.2% of the vote.
Walk into its location on Russell Boulevard at any given time, and you are bound to find an abundance of customers of all ages, from college students to families to elderly shoppers, all united in the common goal of finding good deals on reliably high-quality food.
"The reason why it's the best of Davis is because, at Trader Joe's, it's always an experience," said Nadia Gheorgiou, a second-year political science major. "It's my study break; it's my outing."
The store is known for prioritizing the customer experience and treating employees well, so it's no wonder many enjoy spending time in the store. With an emphasis on morale, insider hiring and a fun stuffed-animal hunt to distract kids while parents shop (or even to amuse bored college students), the store prides itself on creating a shopping experience that will keep its customers coming back for more.
Along with its feel-good atmosphere, Trader Joe's boasts some of the best prices for produce in town — its food is notoriously good for when you're balling on a budget. 
As a college student, it can be hard to find the time to make nutritious meals with such a busy schedule. There's the matter of cooking, but you also need to make the trip to the store, decide what you want to eat and transport it all back home. Trader Joe's alleviates the burden by putting convenience at the forefront of its business.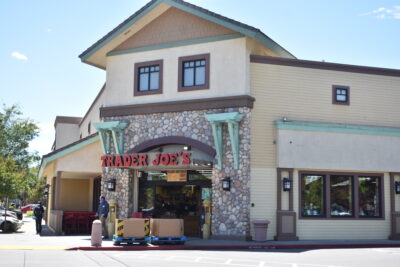 "I don't want to make multiple stops," said Anna Lee, a fourth-year cognitive science major. "I like how Trader Joe's has a lot of food stuff, but they also have other basic necessities. I don't need a crazy amount, where, like, going to Costco would get me shampoo for like half a year."
Trader Joe's is also a favorite because of its interest in promoting products of cultural variety. There are snacks from many different regions of the world, and such a wide selection means there is something for every hungry shopper.
Lee agrees. When asked what was important to her in a grocery store, she noted "… prices [are important to me], but also versatility."
Stop by yourself anytime Monday through Sunday from 8 a.m. to 9 p.m.
Written by: Clara Fischer — features@theaggie.org