By RACHEL GAUER— features@theaggie.org
Established in 1968, The ASUCD Coffee House (or to many, simply 'the CoHo') provides a centrally located meeting place, study area and on-campus dining option. Students often deem the CoHo the main star of the Memorial Union, with its spacious dining room, delicious pastries and community-oriented feel, all of which contributed to it winning the title of Best ASUCD Unit this year with 50% of the vote. 
For third-year political science student Audrey Laskey, the CoHo serves as a convenient on-campus location for both socializing and relaxing.  
"I feel like the CoHo is a lot of students' 'home base' when on campus," Laskey said. "I always see people I know [there] and I love that I can interact with friends and be productive simultaneously. Even if I only have a few minutes in between classes, it's always my go-to spot when I need somewhere to chill for a bit." 
The Coffee House also reflects Davis's mission to be a sustainable university. Sophie Kamenov, a second-year cognitive science major and CoHo cashier, described the cafe's sustainability efforts.
"One of the [main] Davis vibes is being eco-friendly," Kamenov said. "Here at the CoHo, we use environmentally safe cups, straws and utensils. We also have our very own compost and recycle machine. We ensure quality food and service while also attempting to do our part in reducing greenhouse gasses." 
The CoHo was originally established nearly 50 years ago to create an environment similar to the one Laskey described — one that acts as both a coffee shop and a gathering place for students. 
Kamenov began working at the CoHo earlier this school year, a decision that she said was partly due to its welcoming environment.
"I think [the] CoHo was nominated as the Best ASUCD Unit for Best of Davis for multiple reasons," Kamenov said. "However, the strongest reason for me would be the student culture. It is unmatched anywhere else on campus."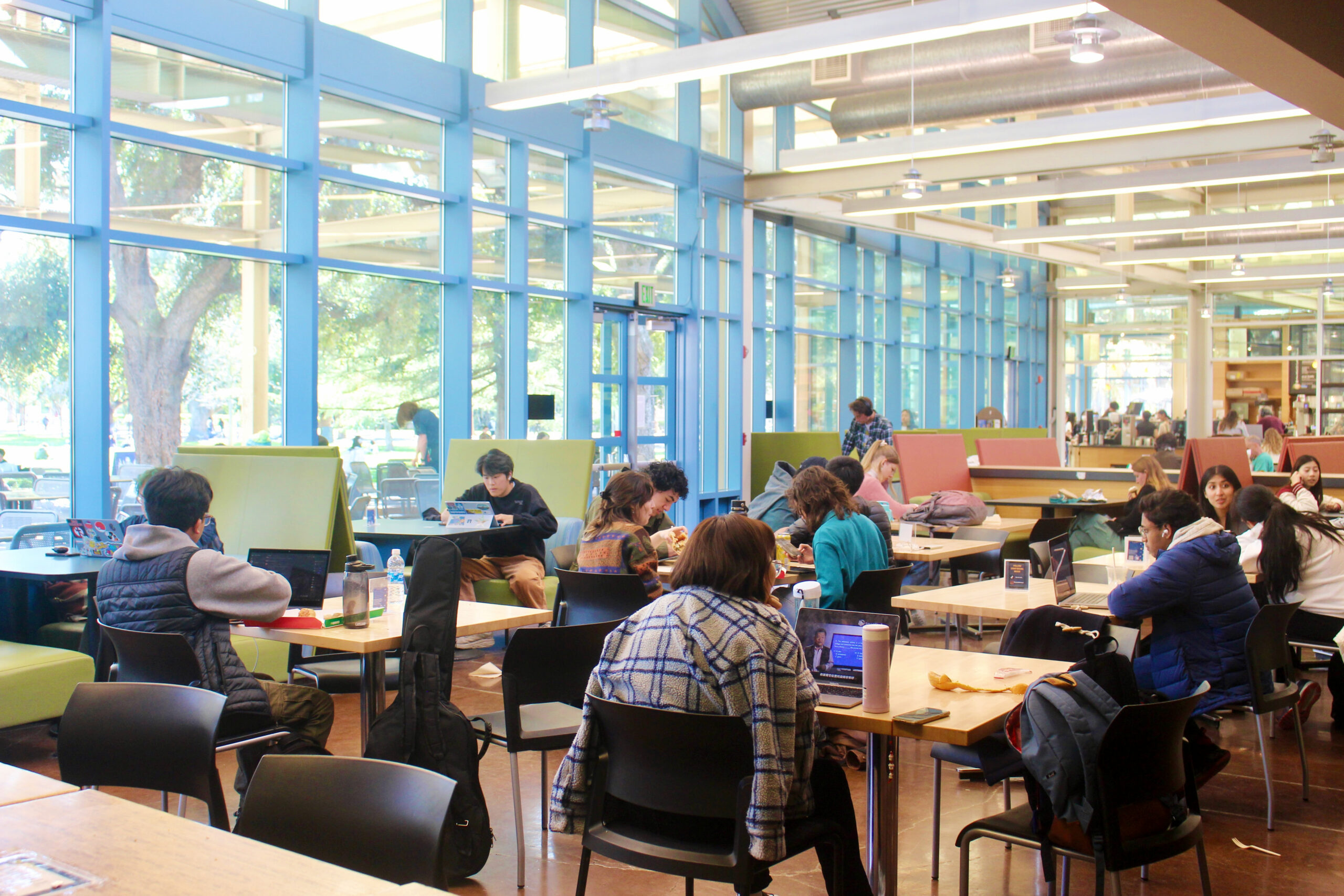 Though the dining options are frequented by many, it is the CoHo's overall environment that students point out as being particularly outstanding. Laskey also commented on the impact that the CoHo's culture has on the overall "feel" of Davis.  
"Everyone that works [at the CoHo] is super amiable and it's a great place for meeting up with friends, which I think really reflects Davis as a whole," Laskey said. "I think one of my favorite aspects about UCD and the city of Davis is the tight-knit community, and the atmosphere at the CoHo does a great job at fostering that."
Written by: Rachel Gauer — features@theaggie.org