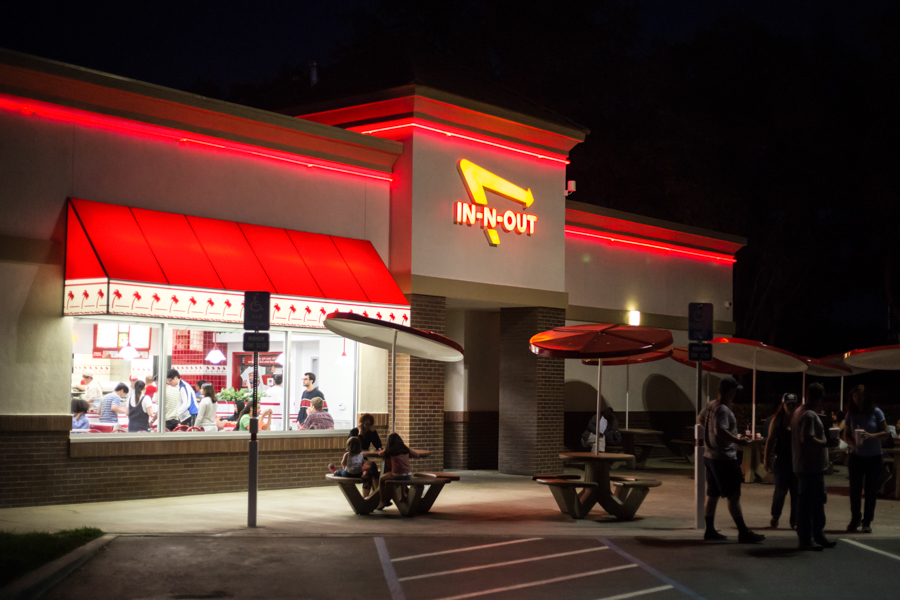 Cooking after a long day can often prove to be a recipe for disaster, especially after 18-hour long study sessions at Shields. When unleashing your inner Julia Child is not a nighttime possibility, takeout helps to keep hunger satisfied without having to cook.
This is why late-night snacks are vital for UC Davis students' existence, especially when it's Davis' favorite midnight bistro for the second year in a row: In-N-Out Burger.
Quite obviously, In-N-Out is the reigning late-night champion for a reason; students can order five-star burgers that will not empty their wallets. A double-double and a side of fries will only set restaurant-goers back $5.51 (tax included).
Some students, like second-year animal science major Catherine Reyna, enjoy In-N-Out due to its available seating for large parties.
"[My friends and I] can usually find space to fit six of us," Reyna said. "It's not a weekly thing, more of whenever [we] are craving a burger."
In-N-Out's weekend hours might be responsible for the fast food chain's popularity in the crowded college-town of Davis. They close their doors on Fridays and Saturdays at 1:30 a.m. — long after the hours of "adult responsibilities" have come to an end.
Written by: Katie DeVore — features@theaggie.org