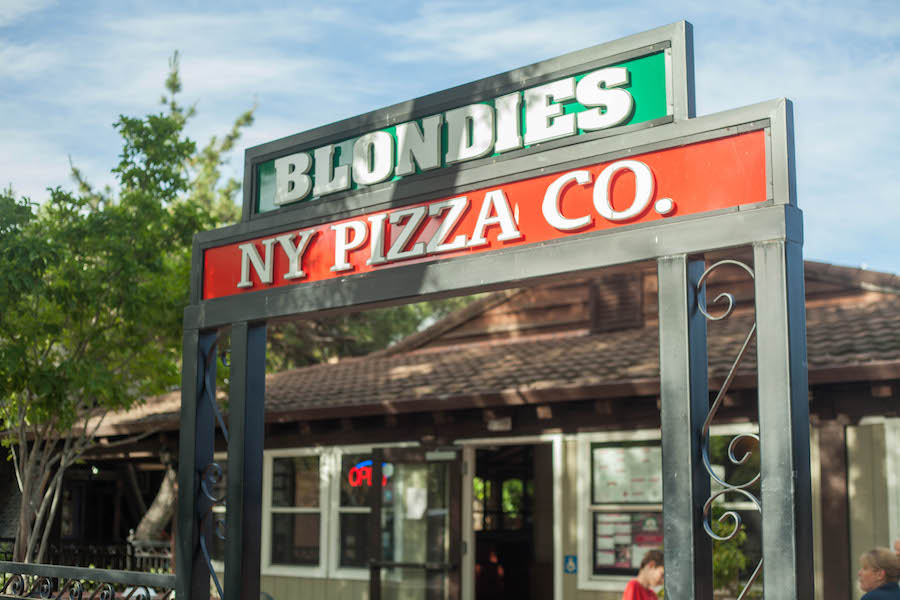 A stroll down G Street on a warm Friday night is like feeling the heartbeat of Davis. Energetic chatter and music flow out of doorways as UC Davis students enter their bars of choice. Although there are bar options on practically every corner of downtown, at the end of the strip lies this year's most popular: Blondie's.
Although relatively new to Davis, Blondie's is abuzz with people on any given evening. Whether they're there to enjoy the establishment's New York-style pizza or the Friday night deal of half-off a fishbowl, people come into Blondie's ready to have a good time.
"Blondie's kind of caters to everything," said John Russell, the owner of the restaurant and bar. "It's an upbeat hybrid atmosphere that offers a little bit of everything. A lot of people come in here for our famous pizza, […] college kids come for the night life and we have our regulars."
Although Blondie's offers a warm atmosphere for those who want to come in and enjoy dinner with friends and family, UC Davis students are particularly attracted to the bar's Club Nights on Thursdays, Fridays and Saturdays, which feature old-school arcade games and a crowded dance floor.
Happy Hour is Monday through Saturday from 4 to 7 p.m., and patrons can now enjoy a brand new menu item, introduced on Blondie's' one-year anniversary on May 5th — the Beergarita, a 30-ounce margarita and seven-ounce Corona — just in time for the warm spring weather.
Written by: MARLYS JEANE and CAMILLE CHARGOIS — features@theaggie.org