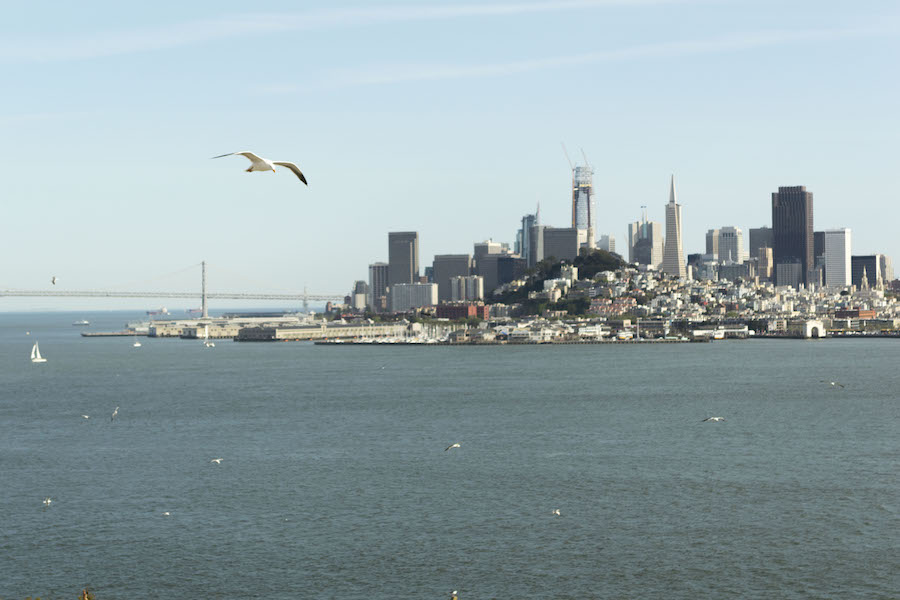 For those who sometimes crave an escape from the little town of Davis, San Francisco was voted the best place to take a day trip this year. San Francisco is a city full of adventure that is only an hour and a half away and reachable by car or Amtrak. It's a great place to go with family, friends or even alone for a little getaway from school.
For first-time San Fransisco goers, make sure to visit Fisherman's Wharf Pier 39 to catch a perfect view of Alcatraz, grab a clam chowder bread bowl from Boudin and then Dolores park to relax and eat a sushi burrito.
Lisa Bell, a fourth-year exercise biology major, likes to go to San Francisco on the weekends because it gives her a break from Davis.
"I usually go to the wharf and find a new coffee place," Bell said. "The last time I went I went to Philz coffee and got the mint latte, which was pretty tasty. I also try and find a new eatery that doesn't look like it's commercial — I found this cool earthy cafe shop the last time I went."
When it comes to getting to San Francisco, driving to a BART station is the easiest way to get around. Once in the city, using a popular ride-sharing app can be fairly reasonable and reliable.
"I usually drive to a BART station and then BART in," Bell said. "I usually stick [to] the area of the wharf and Ghirardelli square — I do the same route all the time."
Escaping to a big city like San Francisco makes returning to Davis feel like coming home to the comfort of a small town.
Written by: CaraJoy Kleinrock  — features@theaggie.org