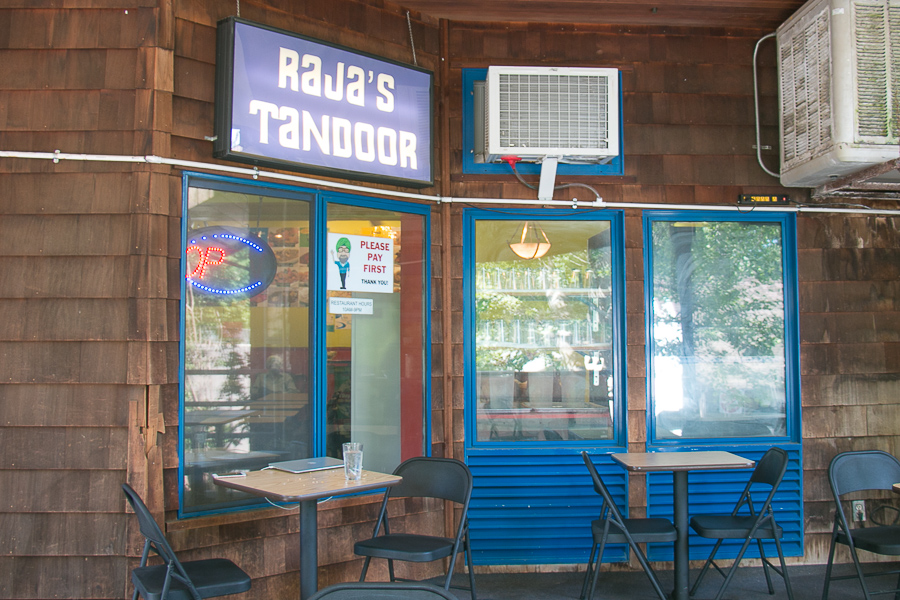 When crossing the border between campus and downtown, one can almost taste the buttery garlic naan accompanied by spicy chicken tikka masala. Upon walking into Raja's Tandoor, the aroma of spices fills the room, and the atmosphere is friendly with the warm smile and greeting of the owner, Taranbir Chowdhury.
Raja's, located at 207 3rd Street, is very close to campus and offers a variety of dishes, including aloo gobi, channa masala, dal, bhindi and saag paneer, all of which lend to the reasons why Raja's has been voted best Indian cuisine in Davis for the second year in a row.
"There's not just one thing about Raja's that makes it so good," said Lily Elisha, a third-year sociology major. "I find that, as new to me as most things were, everything is delicious. Taranbir […] cares about the food he provides as much as he cares about the customers."
Raja's' food not only tastes good, but is also healthy, prepared without the use of food coloring, artificial flavors, MSG or butter. Open every day from 10 a.m. to 9 p.m. with the option of take-out, the buffet is all day, every day for only $6.95, with many vegetarian and vegan options. One can also enjoy naan, veggie momos and naanwiches at its booth at the farmer's market every Saturday.
Written by: Kaelyn Tuermer-Lee & Olivia Luchini — features@theaggie.org