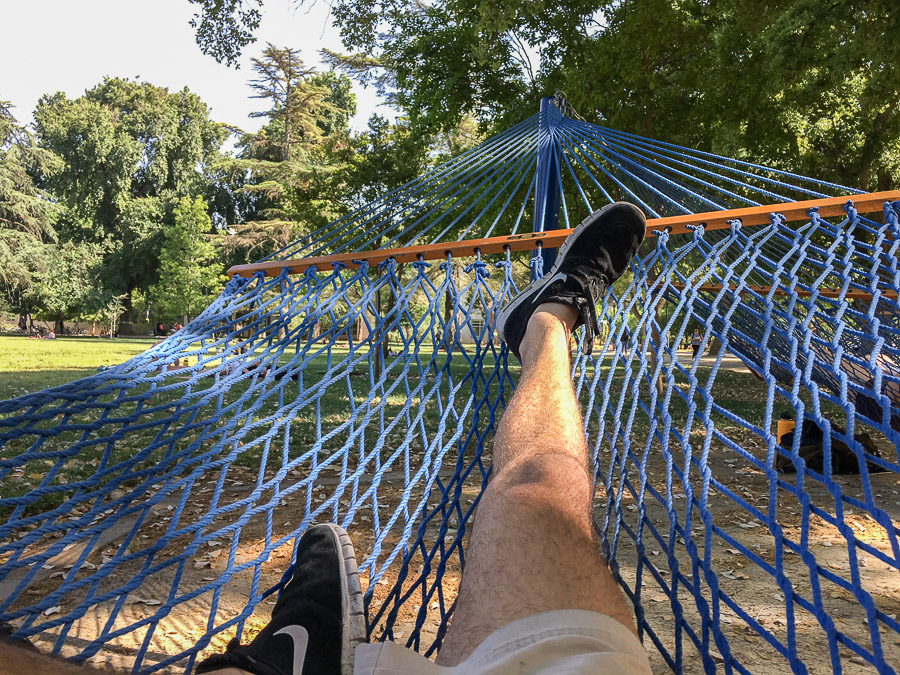 Due to their immense popularity, finding a free hammock on the Quad can be a ruthless endeavor. With a total of only 12 hammocks on both sides of the Quad available to a campus full of thousands of students, it quickly becomes a matter of survival of the fittest.
However, the struggle that goes into getting the best place to nap in Davis makes it all the more satisfying. The reward of a hammock nap is tantalizing — floating above ground, small slivers of sunlight gently sliding through the canopy of trees above, the rustling of leaves with the hustle-and-bustle of the Memorial Union making a background of white noise as one decompresses after class. The experience is picturesque and quintessentially Davis.
"The swaying [makes it the best place to nap]," said Nicholas Garaffo, a first-year genetics major. "You really get in the groove, and it's also a great cuddle spot."
Students keep coming back for more, a testament to the comfort and prime location the hammocks offer.
"This is my […] third time this week [getting a hammock]," Garaffo said. "It's the spot."
Securing oneself a hammock is like finding a diamond in the rough — when the rare chance to get one is yours, you do as much as you can to make the most out of the precious find. Garaffo, for instance, usually stays as long as an hour and forty minutes.
With the serenity and comfort that are the hammocks on the Quad, a restful nap is in store for UC Davis students. The only complaint: there aren't enough.
Written by: Caroline Rutten and Dominic Faria — features@theaggie.org