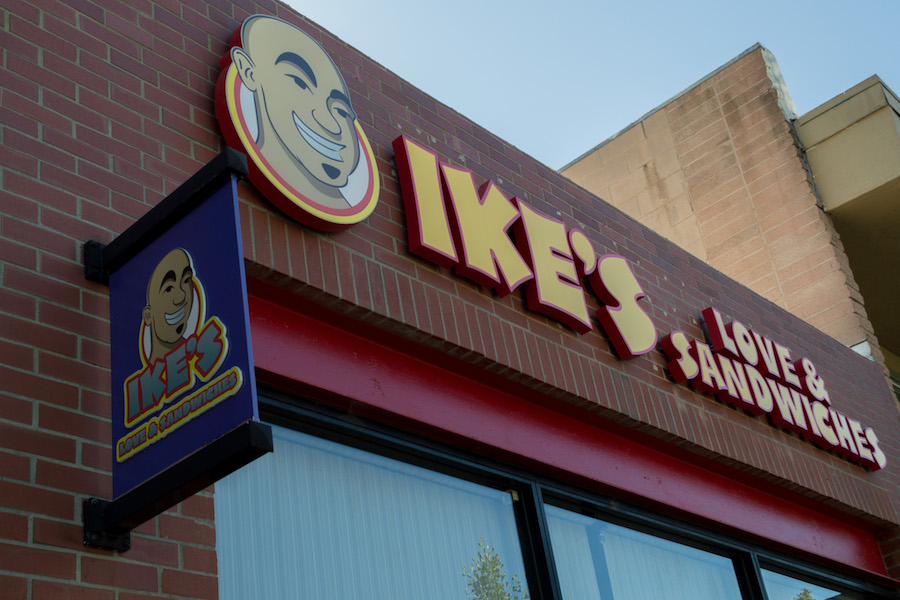 Ike's Love and Sandwiches is the perfect spot for that lunchtime craving, putting it at the top spot for best Davis sandwich.
Located in the heart of Downtown Davis at the intersection of 2nd and F streets, Ike's is a town favorite with an extensively unique menu. From sandwiches filled with fried chicken to a variety of vegan options, all spread with that special "Ike's Dirty Sauce," there are delicious options available for all customers. Every item on the menu has a fun and quirky title, such as the "Picnic Day" with Aggie sauce and a variety of vegetables, the "Damn Straight" with halal chicken, marinara sauce and mozzarella sticks and the "Kevin Bacon," a twist on the BLT. The menu varies from location to location, but the great taste never falters.
"I've heard so many great things about Ike's and only just recently tried it for the first time," said Addy Newman, a first-year human development major. "I got the 'Lizzy's Lips' sandwich and loved it. [Ike's] certainly lives up to all the hype."
While Ike's is a Davis favorite, this sandwich shop isn't unique to this college cowtown. Ike's first opened in 2007 in San Francisco and, over the years, has expanded its brand throughout the Bay Area, Northern California and Los Angeles. However, founder Ike Shehadeh is a UC Davis alumnus himself, so the connection to this college community does not end with simple franchising.
Since Ike's has grown in popularity, the shop's delicious sandwiches have been featured on the television show Man vs. Food and in The Huffington Post. Don't wait to try this iconic Davis stop and go to Ike's between 10:30 a.m. and 8 p.m. to discover its signature sandwiches.
Written by: Sydney Odman and Bradley Geiser — features@theaggie.org