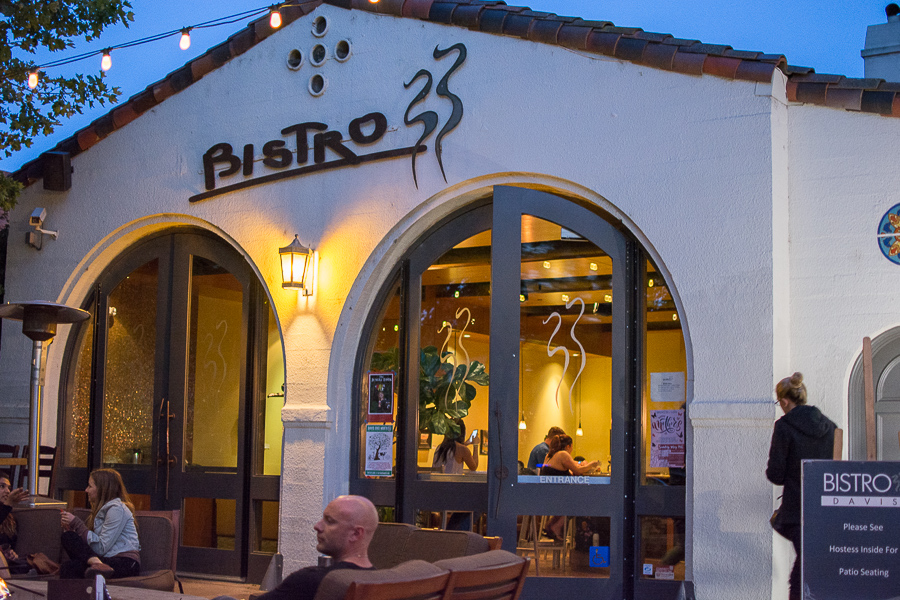 Bistro 33's Mojito Night keeps Thursday nights in downtown Davis lively, according to students who voted the bar special as the best in Davis.
The Mojito Night special is available every Thursday from 6 p.m. to midnight, during which buyers can treat themselves to an entire mojito pitcher for just $12.
"The special is great; everyone here loves it," said Dalia Lopez, a hostess at Bistro 33. "You can get a pitcher of mojitos for $12 instead of getting one drink for 10 dollars, which is really nice. The bar area is also really big, so it can fit quite a lot of people there."
Conveniently located on the corner of F and 3rd Streets in Downtown Davis, Bistro 33 also serves a plethora of breakfast, lunch and dinner options.
On Thursday nights, Davis students and residents can enjoy their drinks on the patio and relax to the music of DJ Smilez, a local DJ artist. Bistro 33 also boasts its own outdoor fire pit for chilly nights when the temperature drops.
After a long week of classes and studying for exams, UC Davis students seem to agree that Mojito Night at Bistro 33 is the best way to kick off the weekend in Davis. Restaurant goers should plan to arrive early as Mojito Night typically draws in large crowds as the night progresses.
"[It's crowded] as long as there are no midterms!" Lopez said.
Written by: Emma Sadlowski – features@theaggie.org