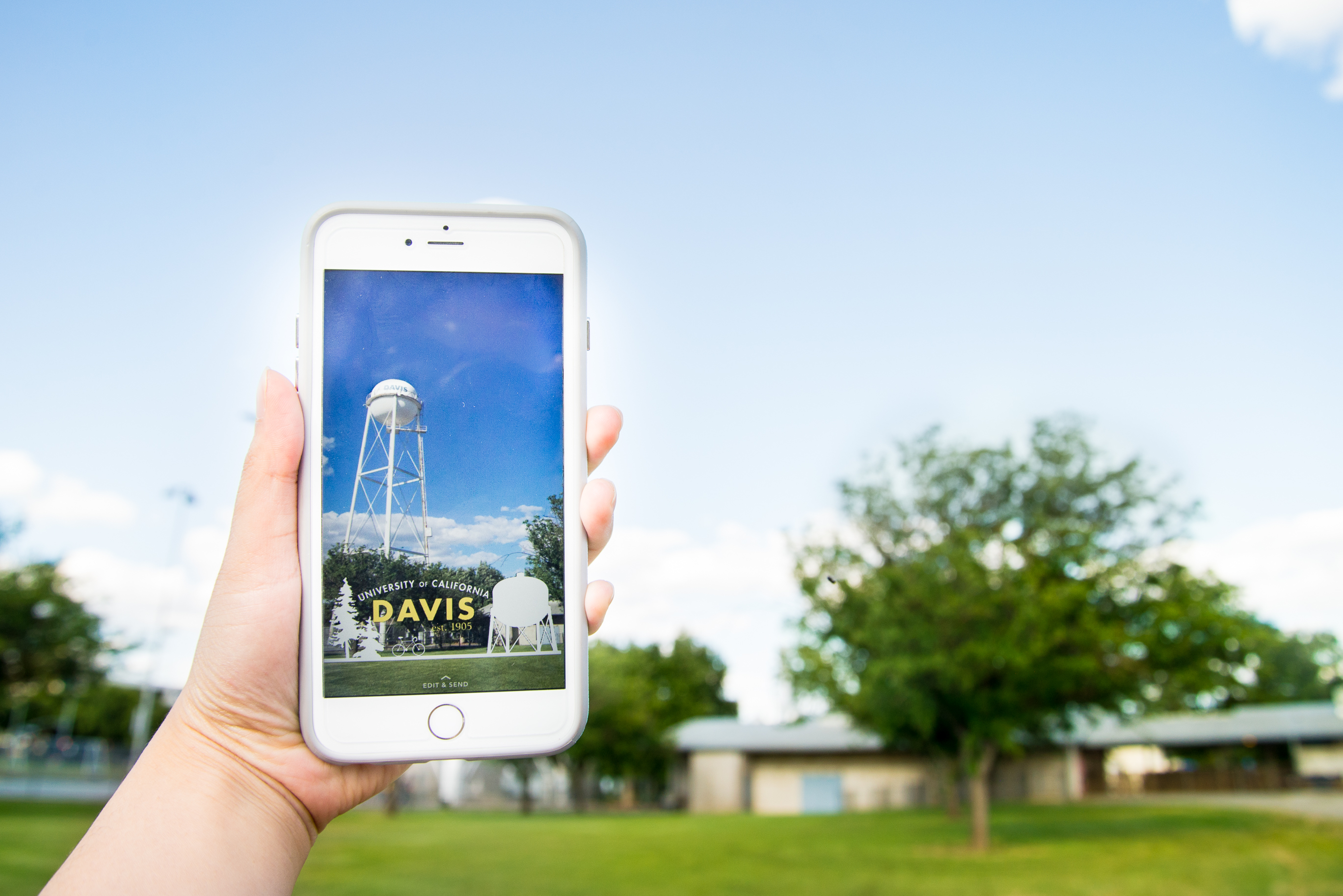 The classic white water tower Snapchat filter has graced the phone screens and embellished the snaps of countless individuals in the UC Davis student community. Alluring due to its powerful design and logo, it transforms many a snap into a piece of art.
"I used the whiter water tower filter when I took a scenic picture of the campus," said Ashley Salazar, a third-year wildlife, fish and conservation biology major. "I thought it was a cute, simple filter that best represented UC Davis."
This filter draws inspiration from the iconic water towers on campus, one located by the Arboretum and the other by the Dairy Field on Hutchison drive. The UC Davis logo imprinted across these towers welcomes visitors to the campus and distinguishes these towers from others in the City of Davis. Though primarily used to circulate water throughout UC Davis, these water towers are also great for the aesthetic appeal of the campus. That same aesthetic appeal is conveniently captured by the filter on Snapchat.  
Other competitors did not have the appeal of the white water tower. It is safe to say that the beloved white water tower filter has earned a warm place in the hearts of UC Davis students.  
Written by: Harnoor Gill — features@theaggie.org