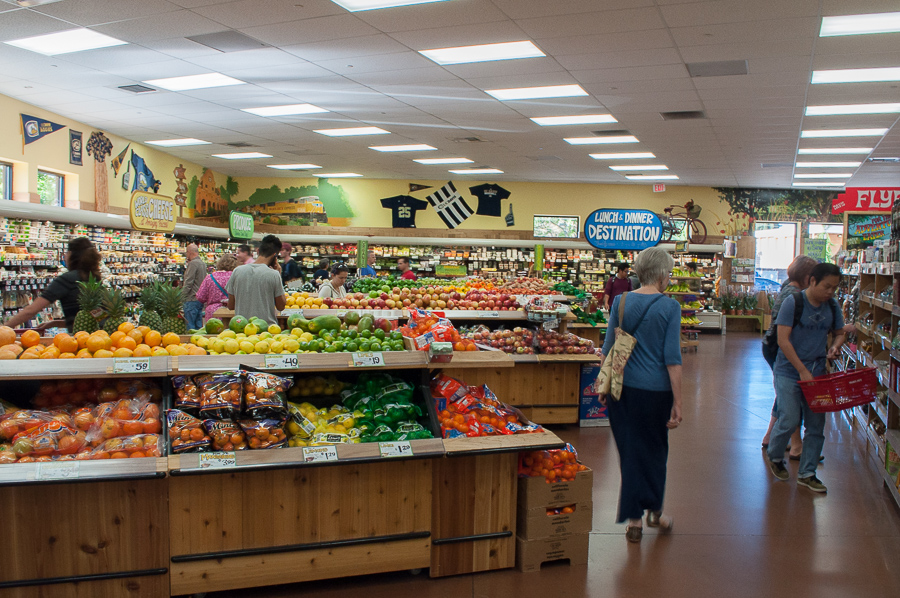 The 2017 winner of Best Place to Buy Groceries is the Hawaiian shirt paradise that is Trader Joe's.
Open since 2010, Trader Joe's is the grocery store located closest to campus on the corner of Russell Boulevard and Sycamore Lane in University Mall — only a quarter-mile away from the Segundo Residence Halls and across the street from the Cuarto Residence Halls.
Trader Joe's offers a wide variety of fruits, vegetables, meats, frozen meals and more. Even though Trader Joe's is much smaller than larger grocery stores in Davis like Safeway and the Davis Food Co-op, Trader Joe's prevailed.
Affordability is a major selling point for grocery stores, and Trader Joe's markets itself as a store with upfront pricing on all its goods.
"'Value' is a concept we take very seriously," the Trader Joe's website reads. "And by 'Value,' we mean great everyday prices on all of our great products — no sales, no gimmicks, no clubs to join, no special cards to swipe."
Upon walking into the bustling store, one can turn to their right to see the array of produce and ready-to-eat meals the store serves. Another marketing tactic Trader Joe's employs is their seasonal offerings, including their pumpkin pancake mix in the fall.
Scott Bowden, a third-year English major, values more than just the affordable pricing at Trader Joe's.
"They have a wide variety of foods that I like, and it's at a really low price, so I don't feel like I'm spending too much money when I shop here," Bowden said.
Written by: Kenton Goldsby and Brody Fernandez — features@thaggie.org