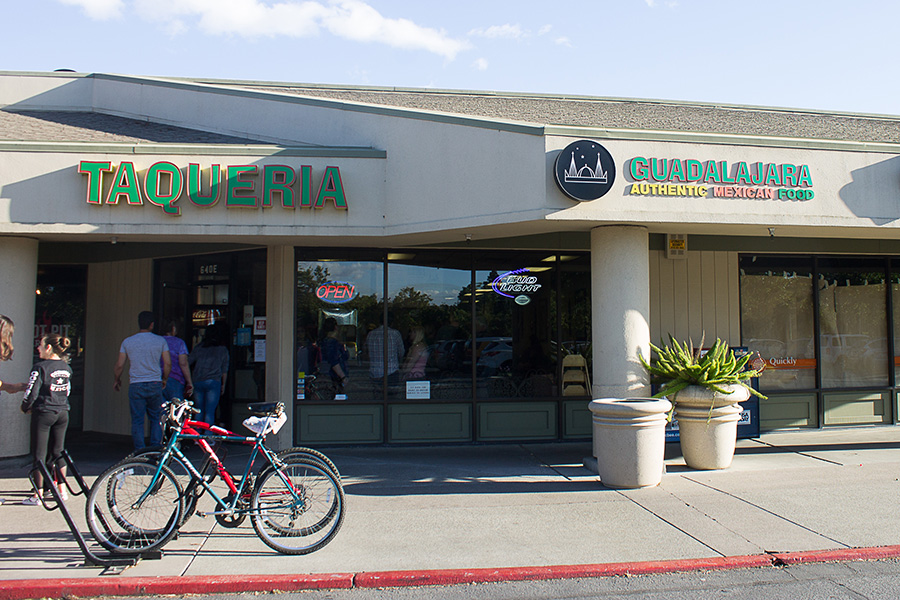 There's never a bad time for a burrito. Whether it's 8 a.m. or 9 p.m., Taqueria Guadalajara — commonly referred to as "Guads" — is the place to go for burritos in Davis. For the third year in a row, Guads has won best burrito. Not only that, but the restaurant also has a 4.2 out of five star rating on Google reviews and four stars on Yelp with over 500 reviews.
It may be easy to overlook Guadalajara since it's not downtown like most popular Davis restaurants, but the trip out to North Davis will not disappoint. Since Taqueria Guadalajara is in Anderson Plaza, it is conveniently next to stops on the G, J and Q bus lines.
"There's a few other great burrito places in Davis, but Guads stands out because it is just a solid, tight and clean burrito," said Ryan Tomasi, a fifth-year mechanical engineering major and Guads regular. "Way too many burritos are loose and sloppy but Guads gives burritos the structure they deserve."
Other options on the menu include nachos, tortas, tacos, tostadas and quesadillas.  With regular and veggie burritos starting at under $7, affordable prices are one of the many reasons why Taqueria Guadalajara reigns as a "Best" of Davis.
Written by: Brian Landry — features@theaggie.org