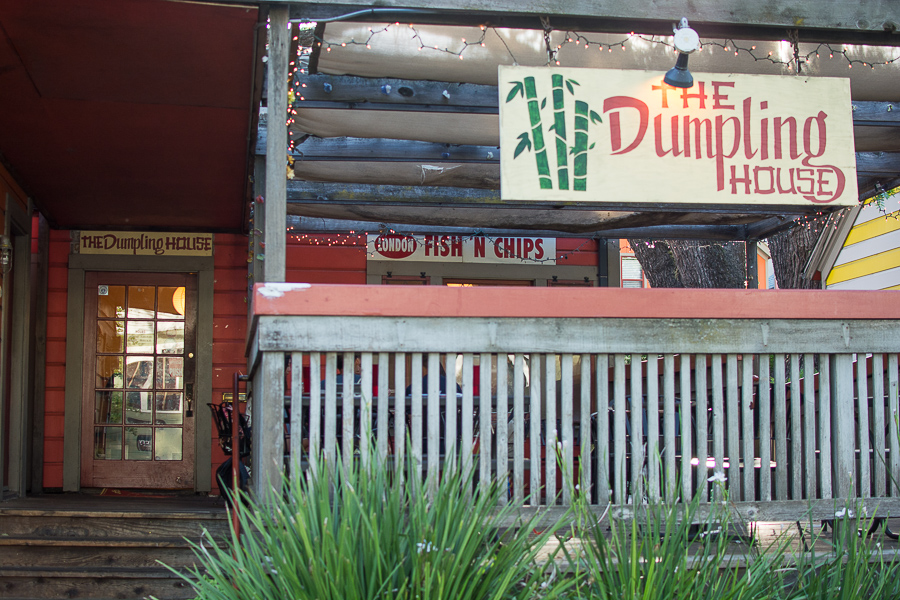 Dumpling House is locally renowned for its savory dumplings, served pan-fried, in soup broth or steamed with a special house recipe sauce.
The dumplings themselves are handmade in the restaurant near the register, where customers can take a sneak peek at their food. Each dumpling is filled and folded individually before being sent to the kitchen for cooking.
"I enjoy watching the workers," said Andrew Jackson, a third-year mathematics major. "It is interesting to watch [them] make the food right there in front of you."
Though the freshly-made dumplings are the restaurant's most popular dish, Dumpling House also serves potstickers, rice bowls, wontons and, for a change of pace, fish and chips. For sides, customers can order steamed veggies or appetizers such as egg rolls or a mouth-watering plate of fried green onion bread. Dumpling House is also vegetarian-friendly — non-meat eaters can order vegetable dumplings as well as tofu or veggie bowls.
Regardless of the dish, all of the food is well-priced, well-proportioned and prepared quickly — great for busy college students. At peak hours, Dumpling House is often packed with students and Davis citizens alike, but its bustling nature is appealing to customers.
"The atmosphere was busy, but not unfriendly," Jackson said.
Inexpensive and delicious, Dumpling House is a classic choice for Chinese food. So swing by its location on E Street in Downtown Davis, pick up your chopsticks and dig in!
Written by: Allyson Tsuji & Marisol Beas — features@theaggie.org